A Mexican man has jumped to his death from the border bridge just minutes after he was deported from the U.S. for the third time.
45 year old identified as Guadalupe Olivas Valencia, was found just yards from "El Chaparral" the main border crossing point between San Diego and Tijuana, next to a plastic bag.
His death on Tuesday came on the same day Trump's administration revealed it was tightening immigration laws, meaning almost anyone in the country illegally could face deportation.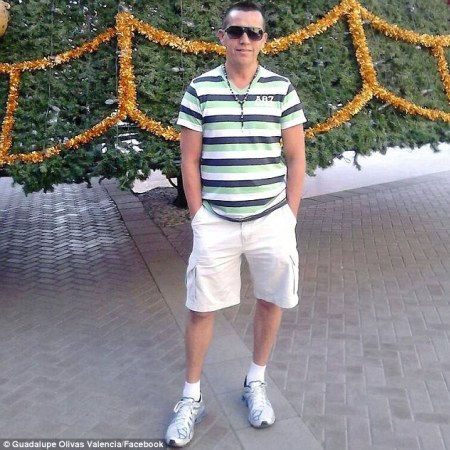 Valencia, who was divorced, had been deported back to Mexico just 30 minutes before he took his own life.
Witnesses heard him screaming that he did not want to return to Mexico and that he was going to kill himself moments before he jumped, the BBC reports. He died in hospital a short while later from his injuries.
A plastic bag provided to all deportees by the US border control agency Immigration and Customs Enforcement Agency (ICE), contained a change of clothing and a little food to support the trip back to Mexico.
Mexican authorities reported that Valencia had refused to stay in a migrant shelter at the border but accepted food provided by the National Institute of Migration for his journey through Mexico.
(Visited 6 times, 1 visits today)
Subscribe to our Youtube Channel :
Follow Us on Instagram