Malawi Defense Force has finished their work on Jalawe Bridge which was washed away by heavy rains as a result making it not possible for motorists to use the bridge.
The bridge is along the M1 road at Jalawe in Rumphi.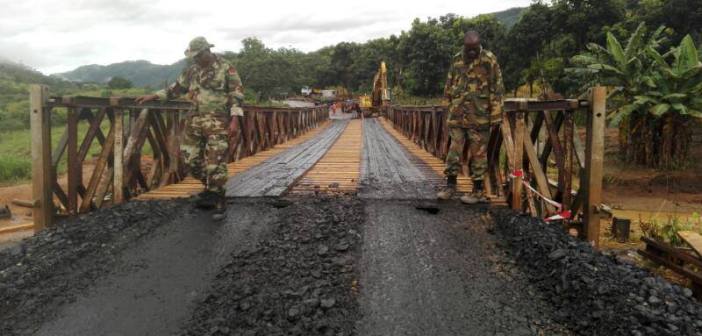 Reports state that the construction of the temporary bridge was completed on the night of Tuesday which was ahead of the time as the work was set to be completed on Wednesday.
"All the vehicles that were parked on either side of the road are no longer there, they have passed through since the bridge was opened on Tuesday night," said a source.
The soldiers mobilized resources on Sunday while mapping and assembling was done Monday.
Earlier on, contractors faced challenges in rehabilitation of the bridge last week due to running water hence the government involved the Malawi defense force in the work.
The roads authority said earlier this week that it has identified a contractor to fix concrete culverts on the road since the culverts were too old and narrow hence failure to with stand the pressure.
Subscribe to our Youtube Channel: