Bizarre images show police using a truck to remove thousands of bras and pants from an underwear thief's house in China.
The man was arrested on the afternoon of April 12 Jiujiang, China's Jiangxi province, reports Huanqiu, an affiliation with the People's Daily Online.
According to reports, he had been collecting underwear for 10 years.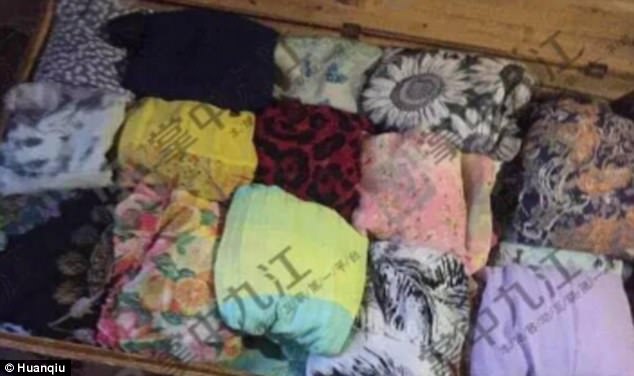 The Xunyang District Public Security Bureau's deputy director Liu Yingbin told reporters that he visited the local community and was told that a large amount of women's underwear had been stolen.
The woman who had her underwear stolen later saw the items hanging from a balcony of a nearby property.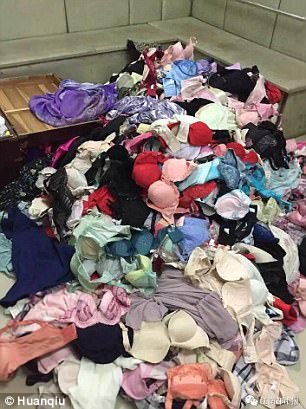 Police decided to investigate and arrived at the property to find a large amount of women's underwear and personal clothing.
The suspect surnamed Xing had more than 10 sacks of women's underwear. His cabinets also contained women's clothing.
Xing admitted that the underwear was stolen.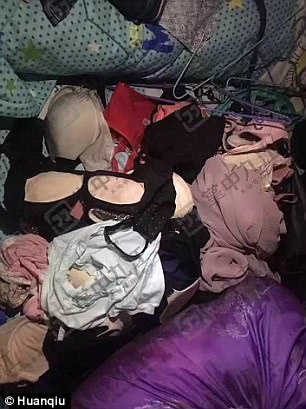 The 40-year-old told police that he had been divorced for a long time and had grown up liking women's clothing. When he was in high school he told his fellow students to treat him like a girl.
Police estimate that there are tens of thousands of knickers and bras.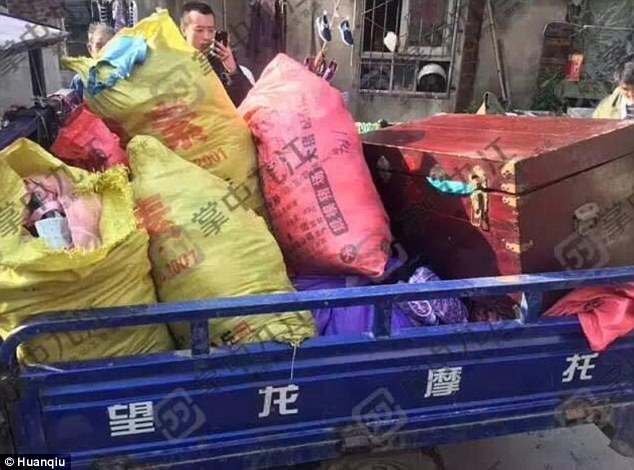 Because the amount of underwear was too much, the police called for a tricycle to carry the stolen goods however a car was also called in to carry the remaining underwear.
(Visited 15 times, 1 visits today)
Subscribe to our Youtube Channel :
Follow Us on Instagram