A multitude of curious believers recently flocked to the church of Santa Librada in the city of Villarica, Paraguay, to witness a weeping statue of the Holy Mary.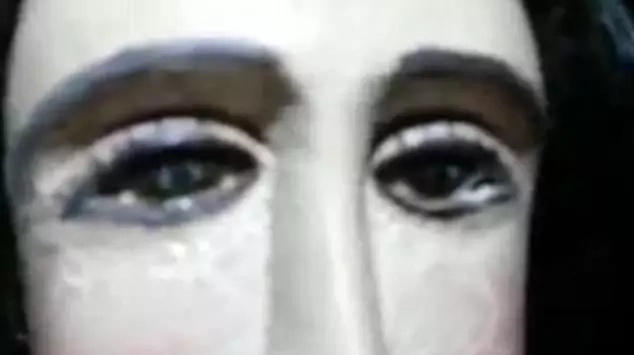 News of the crying statue spread like wildfire after a woman, identified as Zully de Meaurio, claimed she had seen the 'Äėsacred statue'Äô shedding tears when she visited church and approached the Holy to pray.
'ÄúI went to the church with my makeup box and when I approached the Holy I saw that it had water in one of the eyes. I called my husband and told him, look at this, she is crying, she has water! And then I grabbed my mobile phone and started to record it,'ÄĚ she says.
'ÄúI was called by Zully and went to the church and started crying as she was also crying. I hope this could help for peace, so that our authorities will not fight anymore,'ÄĚ another witness said.
It is not the first time that such an incident has been witnessed. Though most of these miracles have been accepted to be valid by the Catholic Church, numerous others have been found to be fake.
watch:
(Visited 9 times, 1 visits today)
Subscribe to our Youtube Channel :
Follow Us on Instagram