FaceofMalawi has come across a trending news on social media of a female rapper who said it shamelessly that she needs 20 inch manhood.
Do you remember this US based Nigerian rapper, Princess Vitarah?
If you haven't heard, the controversial Nigerian female rapper is back yet again with another song, titled "I Want 20 Inch D*ck"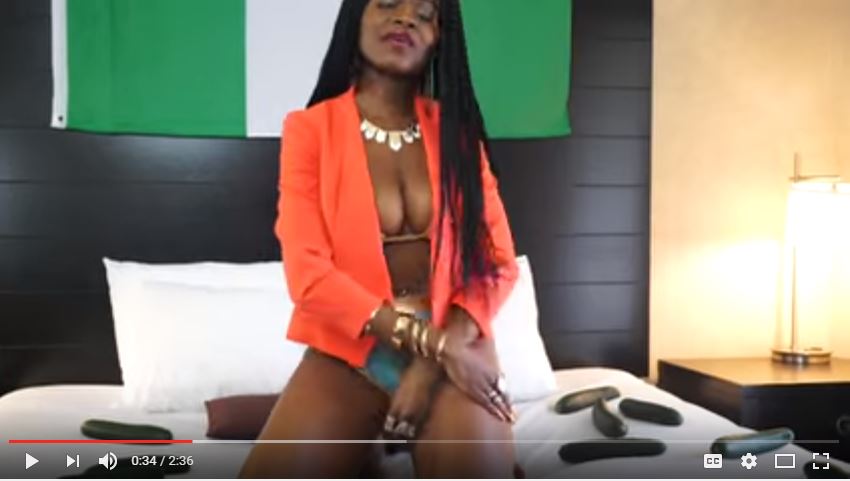 Of course, she said she wants a 20 inch D. She really did say that. A thing which has already attracted several criticisms.
It is not going well with some of her fans, but what she wants is fame others thought! Maybe she really needs it that is her business.
As she advocated for a huge manhood she could feel in her head once it enters her body and she also bragged about her expertise in administering mouth action.
In a solo video appearance, she showcases the Nigerian flag in the background with several cucumber fruits flaunted in a s*xually suggestive manner.
Princess Vitarah has been heavily bashed by Nigerian puritans who found her songs dirty, erotic and crude but she seems unstoppable.In an interview, she narrates she was born in the States but that her family moved back to Lagos, Nigeria and her family'Äôs village, Arochukwu 'ÄĒ when she was little.
She lived in Houston, Texas for a while before arriving in Los Angeles last summer. 'ÄúI knew that L.A. is really really competitive and I wanted to try and figure out how I could stand out from all the millions of other artists that are here,'ÄĚ she told a journalist.
Princess Vitarah blew up on social media with her first track, "Nigerian Pu**sy"? Well! It seems she's about to trend on social media again with her new video which has cucumber all over it.
Watch it here:
(Visited 40 times, 1 visits today)
Subscribe to our Youtube Channel :
Follow Us on Instagram