A woman in Zimbabwe is struggling to accept that her husband (59) and daughter (14) had a sexual relationship under her nose resulting in her being dumped.
After Fadzai Zhou realised that her husband of nine years, Amos Komichi, was getting too close for comfort with her daughter, she decided to verify her suspicions by laying an ambush and she caught the two having sex.
As if that was not enough betrayal, after forcing Komichi to choose between her and the girl, the love struck man pulled a shocker by red-carding her on the spot.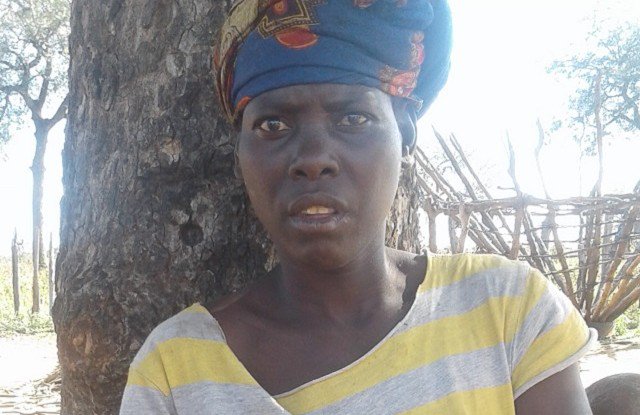 "I really do not understand how and why my own daughter and her step-father chose to have a relationship. It's as good as saying Komichi was sleeping with his daughter.
"I caught them red handed in the bedroom after I had pretended to be going somewhere. In fact the two had become so close and they were too happy around each other which made me jealous.
'ÄúI then decided to confirm my fears and when I found them in bed I could not believe my eyes,'ÄĚ¬Ě said the visibly shaken Zhou.
She revealed that her hope was seeing the two apologise, but they never did and instead Zhou told her that their relationship was over.
"They never apologised and at that time I was told to pack my belongings and leave. My daughter did not even want to talk to me.
'ÄúSince the girl was 14, I was advised to report the matter to police and he was arrested on charges of having sexual intercourse with a minor,'ÄĚ¬Ě she said.
However, Zhou and her daughter's relationship went sour and they no longer see eye to eye ever since the day she caught them sometime in January this year.
'ÄúKomichi'Äôs sons chased both of us away after their father'Äôs arrest. But still my daughter made it clear that she will never stay with me, that is the reason I am staying at my uncle'Äôs homestead and she moved to her grandfather'Äôs place,'ÄĚ¬Ě said Zhou.
Zhou's relatives revealed that the bad blood between the woman and her daughter had reached terrible levels as the girl did not even want to get anywhere near her mother.
Meanwhile, Komichi's sons are saying they never want to see the women in their lives again.
'ÄúWe chased both of them away because if it was not for them, our father was never going to be jailed,'ÄĚ¬Ě said Elimon Komichi.
Komichi was sentenced to an effective four years in prison last month.
(Visited 46 times, 1 visits today)
Subscribe to our Youtube Channel :
Follow Us on Instagram