Dignitas International, says there is no way this country can win the battle against HIV and AIDS if society continues stigmatizing sex workers who are one of the key populations involved in the spread of the HIV virus.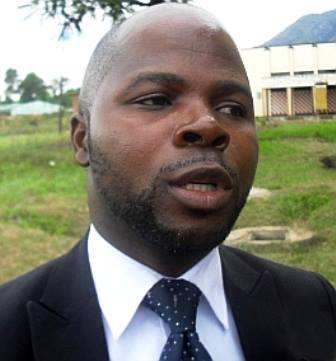 The organization's Key Populations Officer George Mulewa, made the remarks on Friday in Phalombe District on the sidelines of a District Executive Committee (DEC) meeting where he sensitized heads of government departments and Non-Governmental Organizations on embracing sex workers in health services.
Dignitas International is implementing a HIV/Aids project which seeks to fight for the rights of Key Population Members to access health services as one way of minimizing the spread of the virus.
According to Mulewa, his organization noted that a lot of sex workers in the district receive negative reactions from both health workers and community members when they visit health facilities.
"During our interactions with sex workers in the district, we received many complaints concerning stigma against sex workers. Some of them are still being abused by the police, a thing which ought to be history by now. That is why we decided to engage the DEC on the issue so that they can understand how important it is to help these sex workers live safe lives so that they too can take the message to their respective sectors," explained Mulewa.
He added that where HIV positive sex workers fail to access medical treatment such as Anti-Retroviral Treatment (ART) due to stigma, their chances of spreading the virus increase and this in turn haunts the whole population.
Asked whether the claims were true, District AIDS Coordinator for Phalombe, Harrison Phiri said even though there is no specific survey that was conducted to bring out statistics concerning the level at which sex workers in the district suffer stigma, daily observations point to the availability of the stigma.
According to Phiri, one of the most reliable indicators of the existence of stigma is the way in which sex workers shun from taking part in public activities for fear of being ridiculed.
He added that as much as the society would like to ignore this gesture and think that it does not concern them, it also needs to remember that these people serve members of the same population where we belong.
"This is dangerous because in the end, it gets back to us as a general population. We should remember that it is mostly married people who go out there to seek services from the same sex workers and if they are denied health services and advice on how to live healthy lives, we are indirectly putting the whole society at risk," Phiri added.
Over the years, medical research has revealed that HIV positive people who adhere to ART have chances of suppressing their viral load and may not be able to transmit the virus to their sexual partners.
Subscribe to our Youtube Channel: