Mother identified as Michelle Martens, has been arrested for standing by and watching while her 10 year old daughter was brutally raped, tortured, strangled to death and cut into pieces by rapists.
During interrogation, the mother shocked Police Officers when she said she did nothing because she enjoyed the whole thing and that watching them rape her little daughter gave her sexual gratification.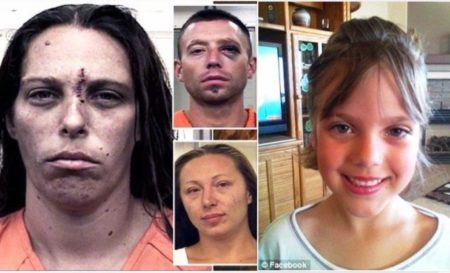 Martens confessed to police that she watched and did nothing while Fabian Gonzales and Jessica Kelley, a convicted rapist, sexually assaulted, strangled and dismembered Victoria Martens just a day after her 10th birthday while the little girl begged for mercy.
Martens reportedly told police that she and Kelley injected Victoria with meth then both of them watched as Gonzales, Michelle's boyfriend, sexually assaulted Victoria.
He then strangled her to death, according to the mother's report, and Jessica stabbed the girl's body repeatedly before cutting it into pieces. They removed some of the girl's organs. Her heart was found in a plastic bag in a laundry basket at the home.
Shortly after the murder, Michelle and Fabian had sex and all three of them later made dinner. It was later revealed that Gonzales had sexually assaulted Victoria on a daily basis during the month before she died, and took photos and video of the assault.
The mother of the deceased confessed that she allowed random men rape her daughter. She met one of the men at work and the other online. There are also reports that she may have let those men sexually assault her young son.
An autopsy found that Victoria had the HPV virus, a sexually transmitted disease. She also had alcohol in her system at the time of her death. Contrary to her mother's claim, no meth was found in her system.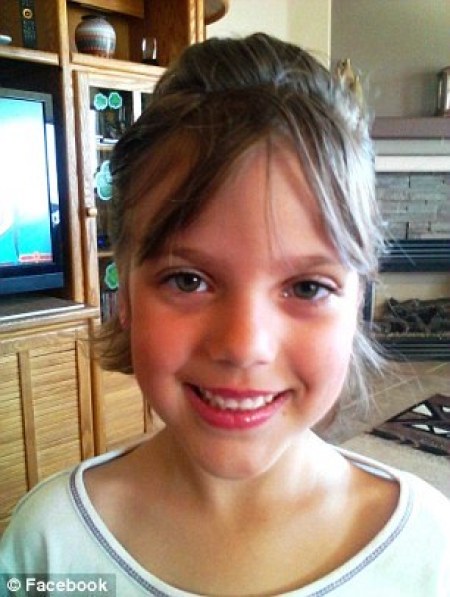 Prosecutors in New Mexico are preparing for the trials of the three adults charged with the brutal murder of Victoria Martens.
All three defendants have pleaded not guilty to the charges against them. Pretrial hearings are set to begin in August.
Subscribe to our Youtube Channel: