Malawi`s south Africa based Dancehall artist Gemini Major has postponed his show to Malawi that was scheduled to take place tomorrow 3rd June at Robins park in Blantyre During his Album "No Bad Vibes" Launch Tour.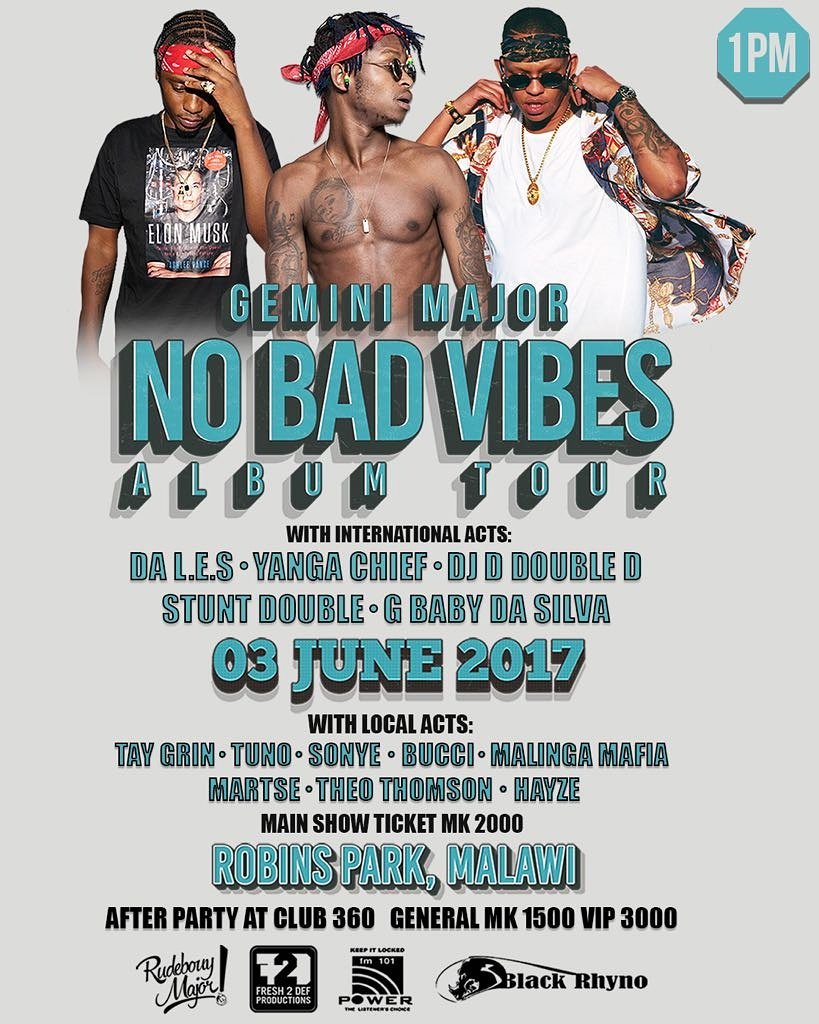 It has since been established that the show has failed to take place due to technical issues, according to the video the star recently posted online.
Not long ago, the Raga Raga star who also recently started his new record label called Rudebouy Major announced of his plans to fill up the Bingu International Stadium with 60,000 people, a development that many youths in the country had warmly welcomed.
International acts Gemini was bringing to perform at Robins Park tomorrow were Da Les, Yanga Chief, G Baby Da Silva, Dj Double D, Stunt Double  and of course local acts like Tay-Grin, Martse, Sonye, Theo Thompson, Tuno, Bucci, Hayze and Malinga Mafia were also on schedule.
In response to this sad development, Fans have already taken to social media expressing their anger on the news.
Gemini Major, who is flying the country`s flag in S.A had previously performed in the country during the Urban Music Party Awards that happened last year in the commercial city of Blantyre.
Subscribe to our Youtube Channel: