Lives of people have been lost yesterday at Dennis, Chirimba, along Magalasi road as a truck loaded with bags of cement experienced break malfunction while in high speed and swept away more than 8 cars which were coming to and from both directions of the road.
The incident which happened around 1 o'clock in the afternoon has claimed lives of many people including a police officer whose gun was found in one of the cars affected.
The officer has been identified as Mackson Mkandawire who was in Toyota Carina registration number NS2165 and he died on spot due to head injuries.
Our Face of Malawi reporter, Kelvin Chaguza rushed to the scene a few minutes after the incident had happened and he luckily got the chance to speak with one of the officers on the scene.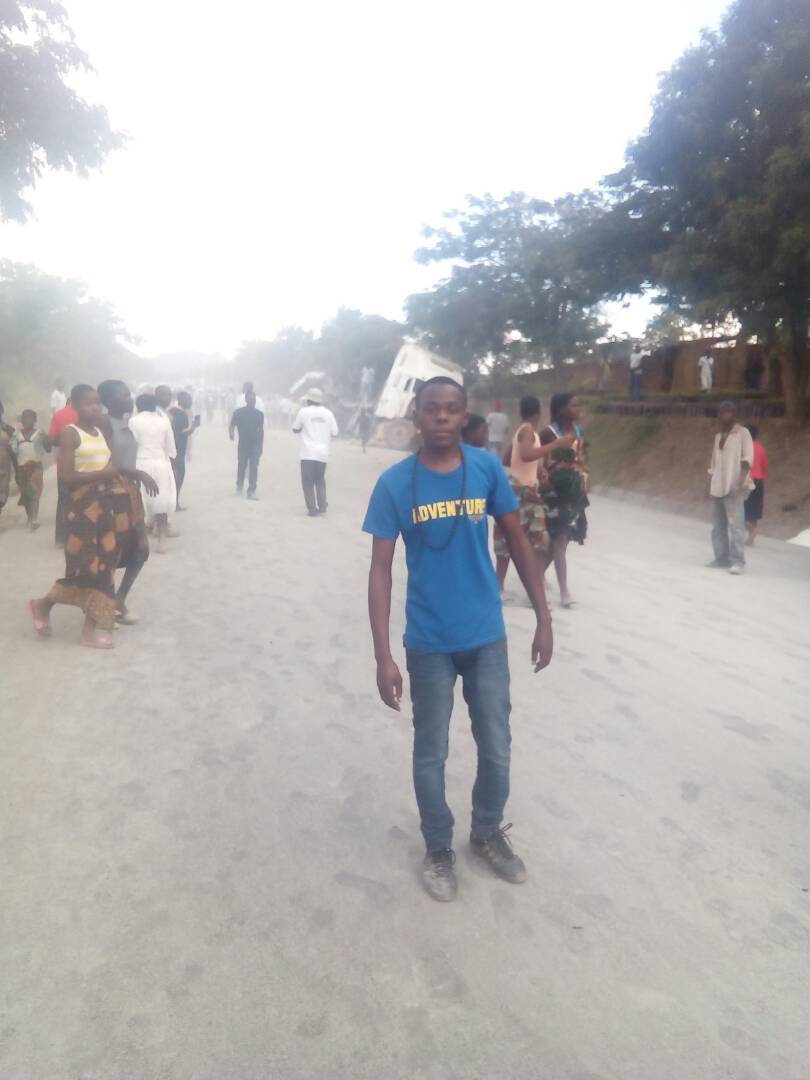 The officer identified himself as Sargent Chilima from Ndirande police station said:
ā€œThe truck driver was moving at a high speed from the direction of HHI heading Kameza roundabout. Upon reaching at Dennis (Chirimba), the truck which had carried cement experienced break malfunction and swept away other vehicles which were coming to and from both directions of the Magalasi road.ā€ Said Sergeant Chilima.
However, Chilima could not immediately disclose number of people who had lost their lives as the process of retrieving other bodies was still in process.
Also an eye witness who identified himself as Mlakho said:
ā€œAfter the truck driver discovered the break malfunction problem, he tried to avoid other cars which in the process he hit cars which were just parked including a Van whose driver had stopped to buy flowers.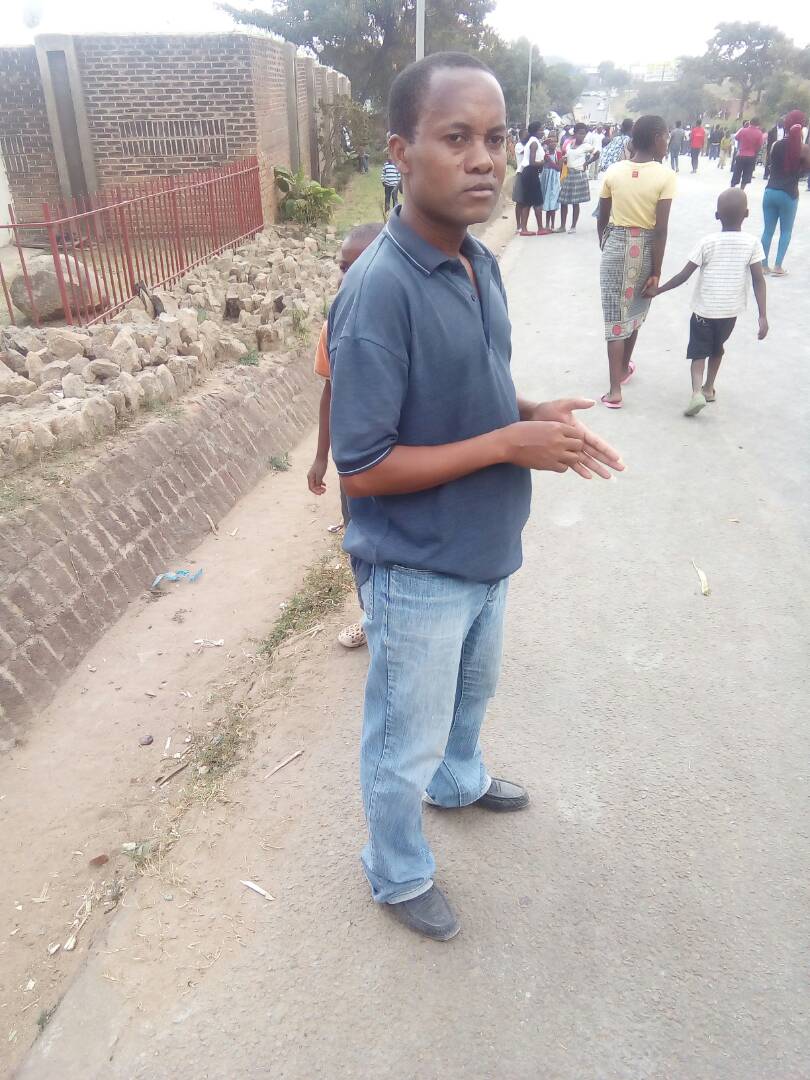 ā€œIn parking the flowers into the Van, the fast moving truck hit the Van that also led to the killing of the Van driver as well as the flower seller,ā€ said Mlakho.
The truck driver registration number TO 6279 fled from the scene right after the truck had seized moving and rested in a drain on the other side of the road.
As people were scattered around the road, another 6 tan lorry came out of nowhere and passed with a high speed.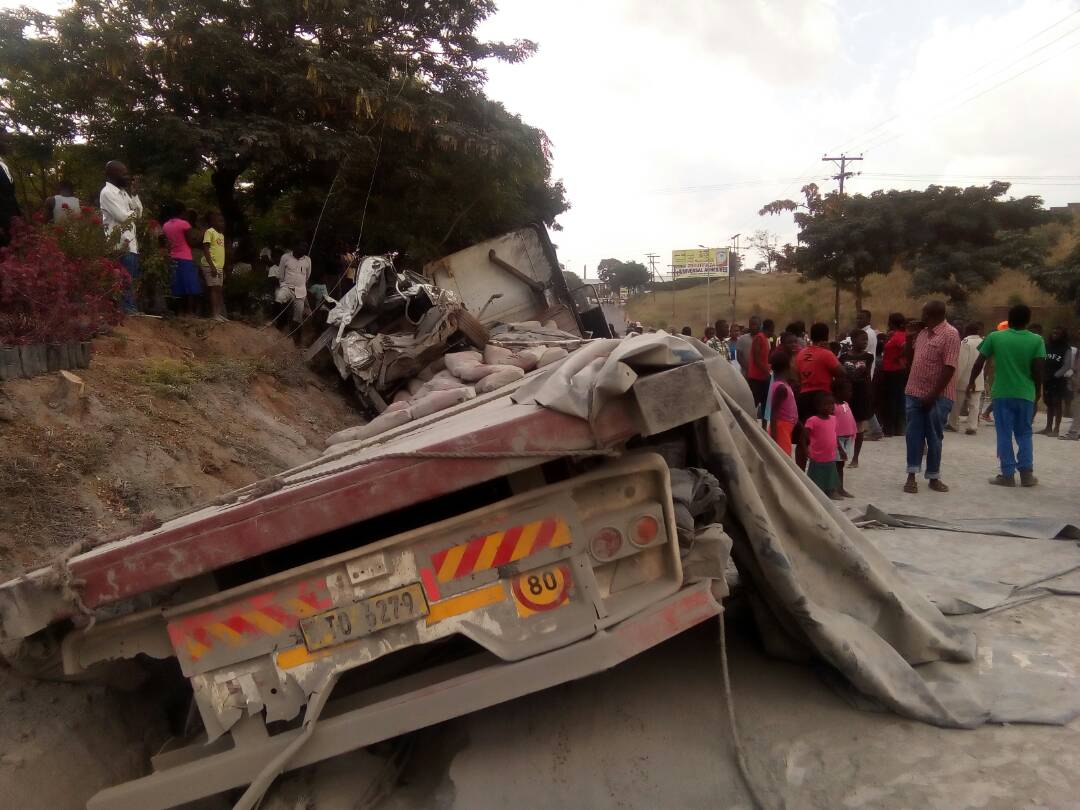 It looked like it also had lost control but luckily no person was injured. Police went after it a few minutes later.
Police have since disclosed that the incident has claimed lives of four people, a thing that eye witnesses on the scene argued about saying the number of people which the police are saying its less to the bodies they have witnessed.
The incident has left several other people injured and they have been referred to Queens Elizabeth Hospital where they are receiving treatment.
An update on the incident will come to you soon.
See more pictures below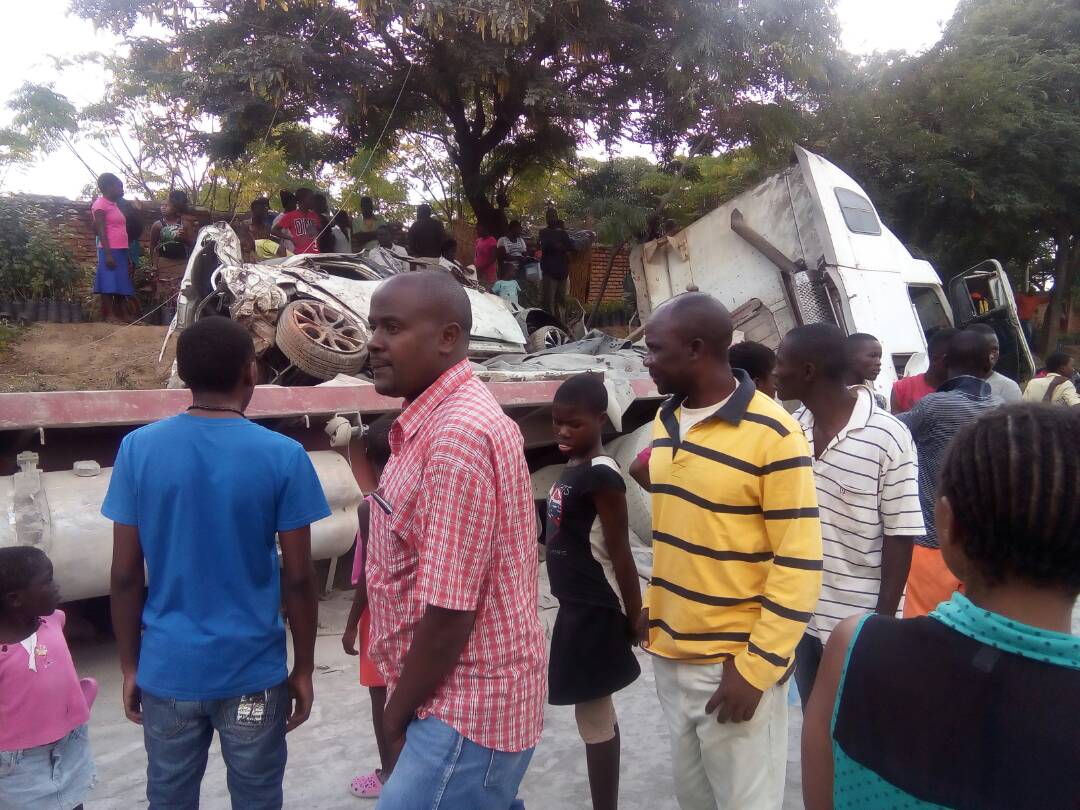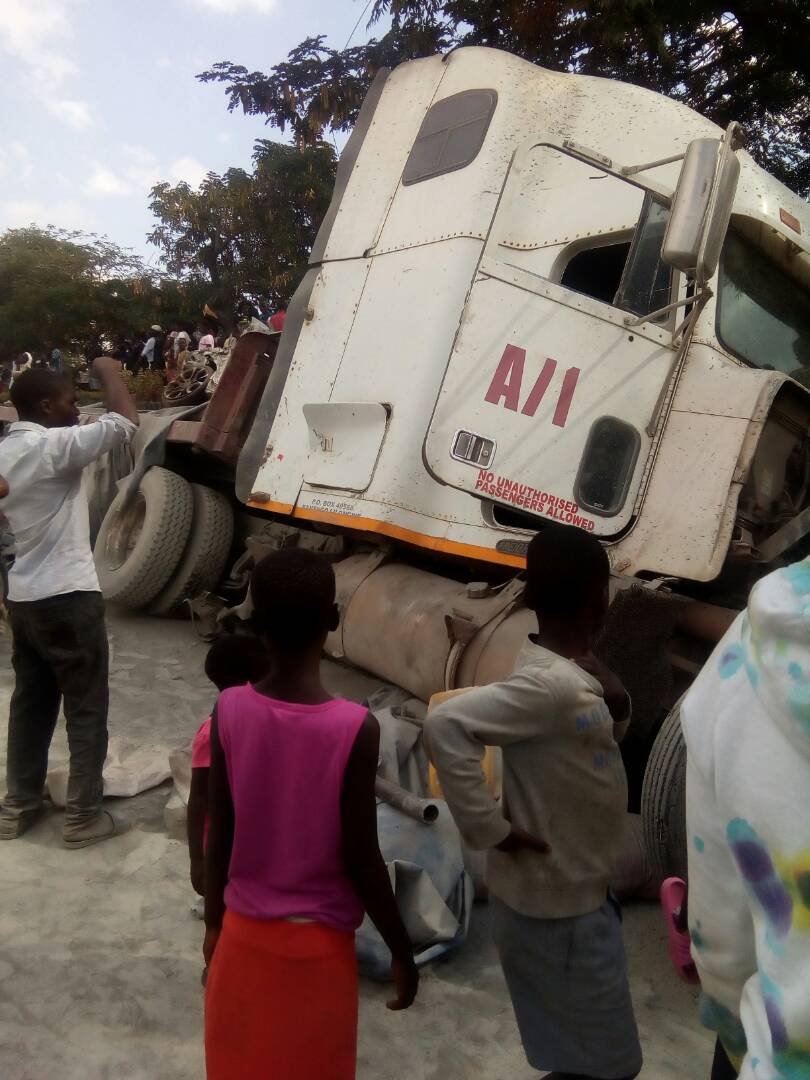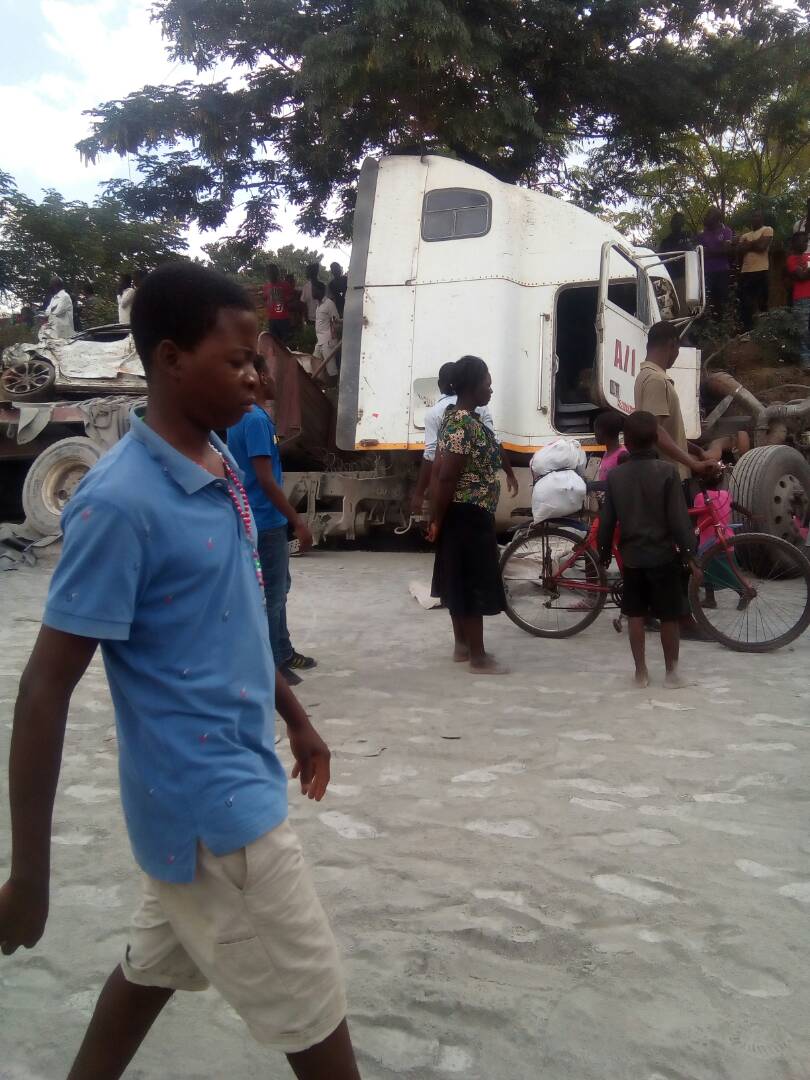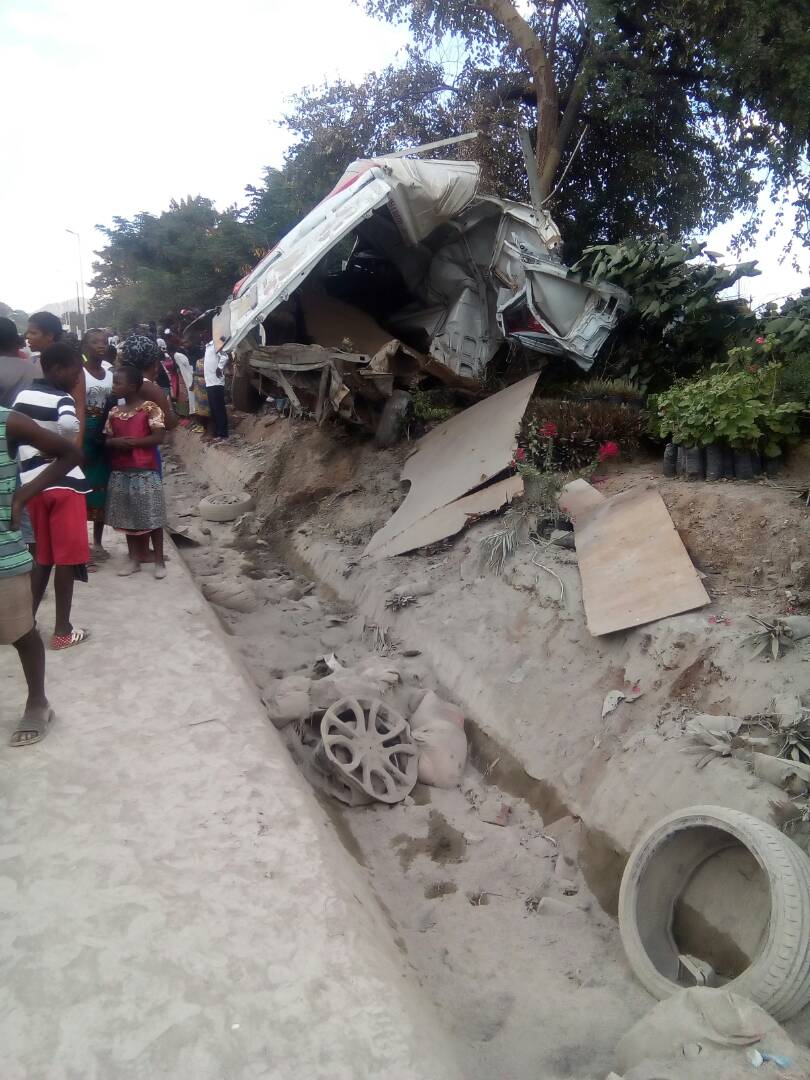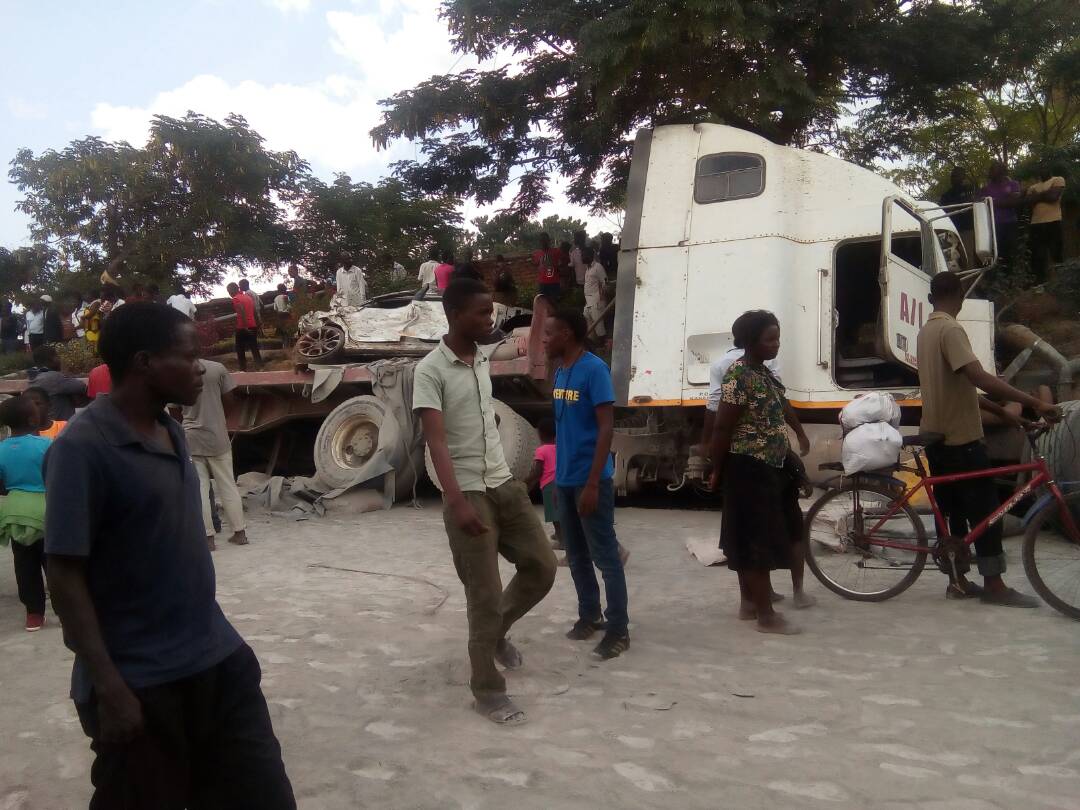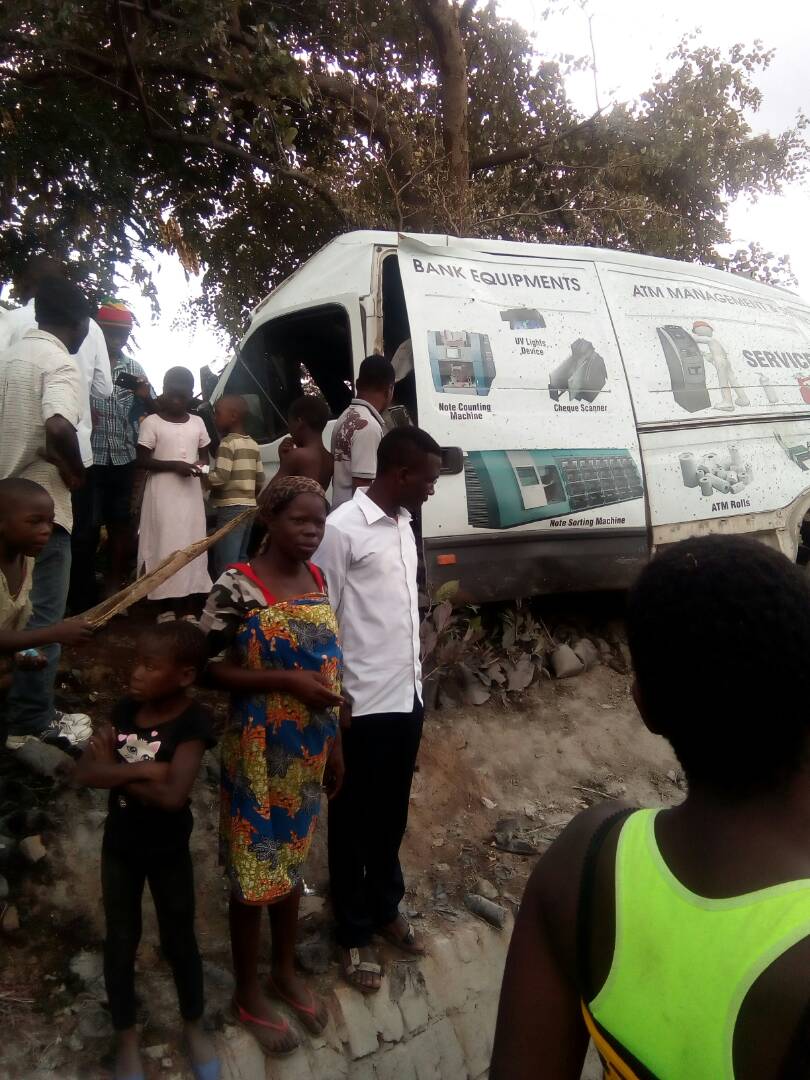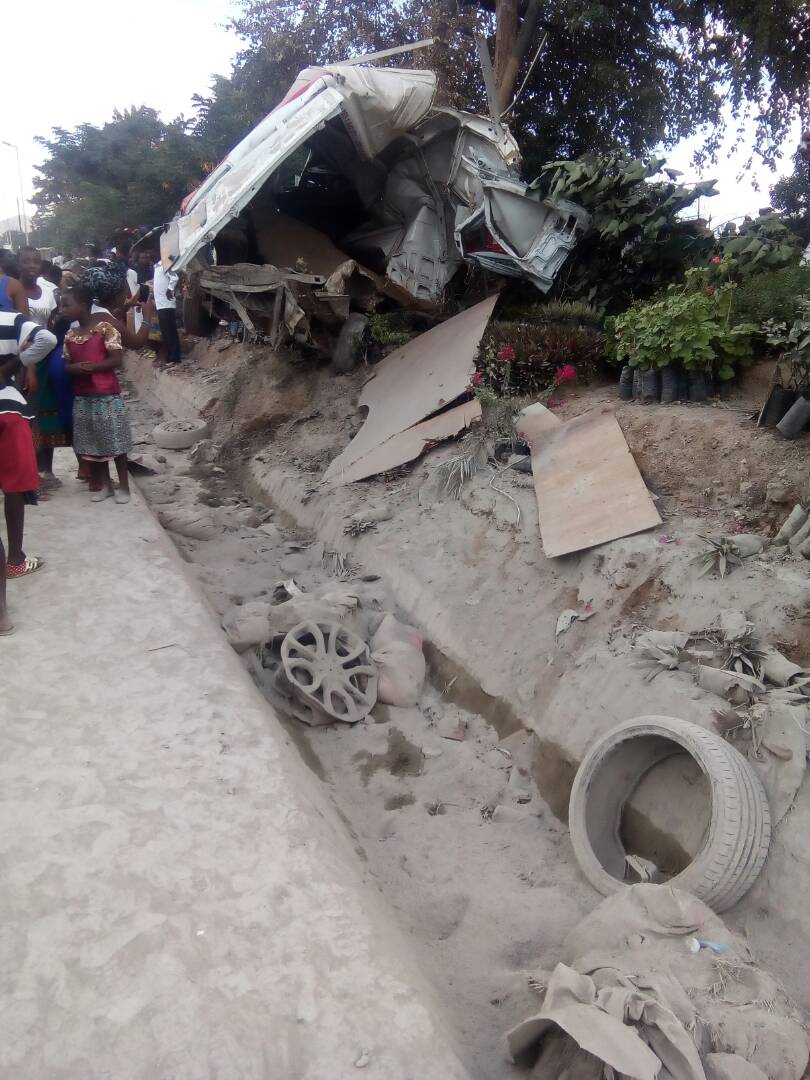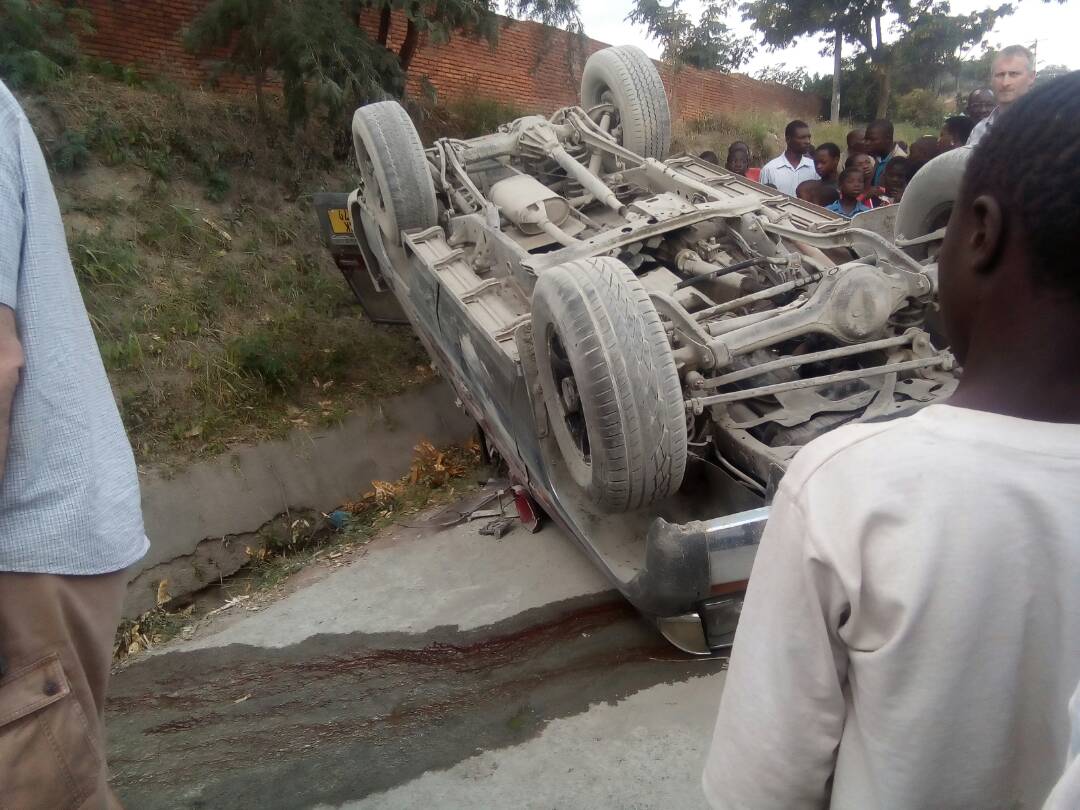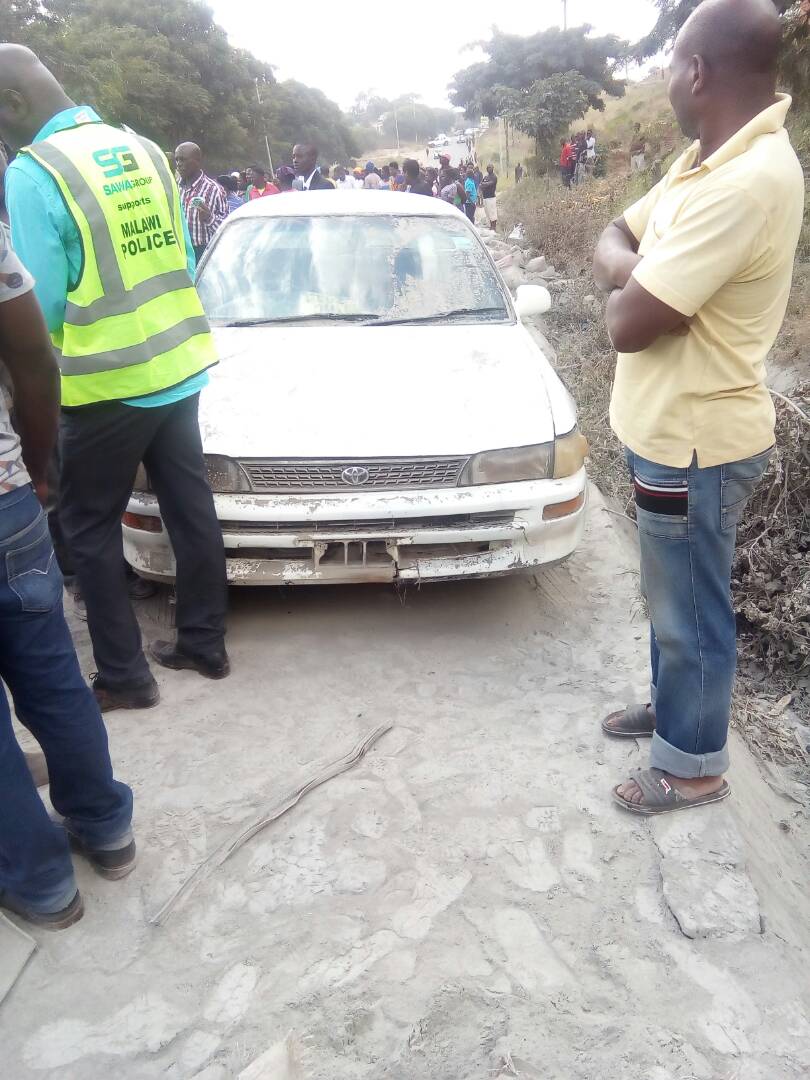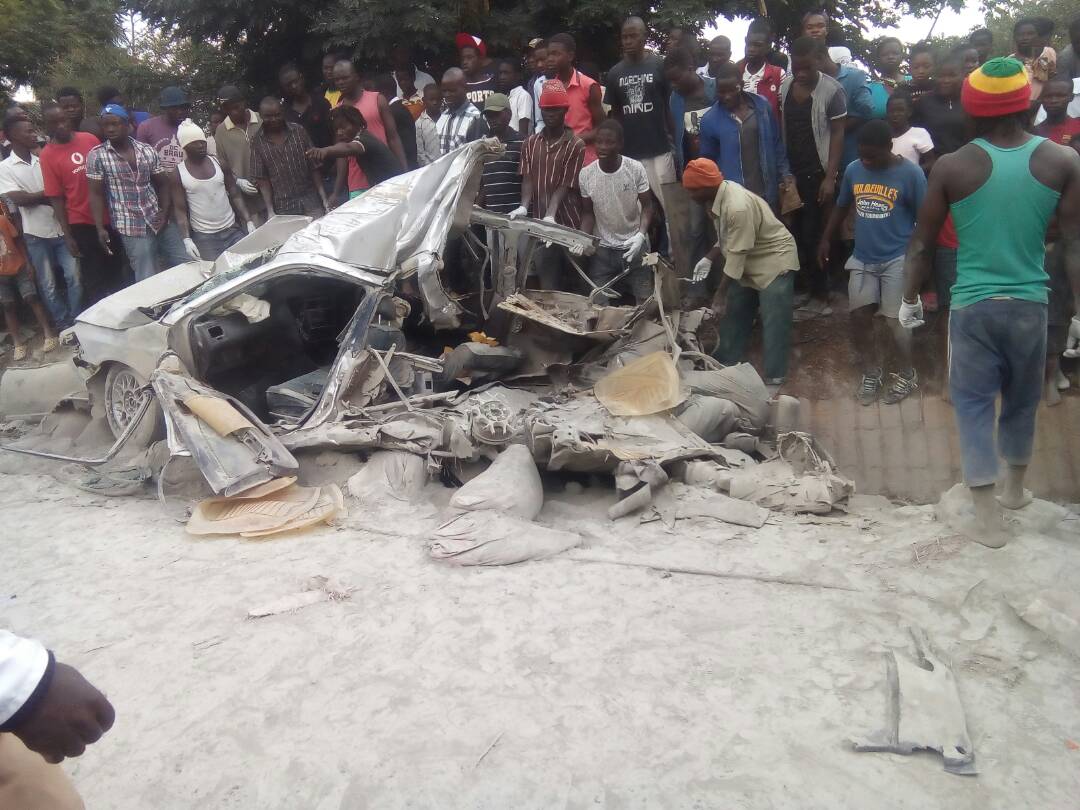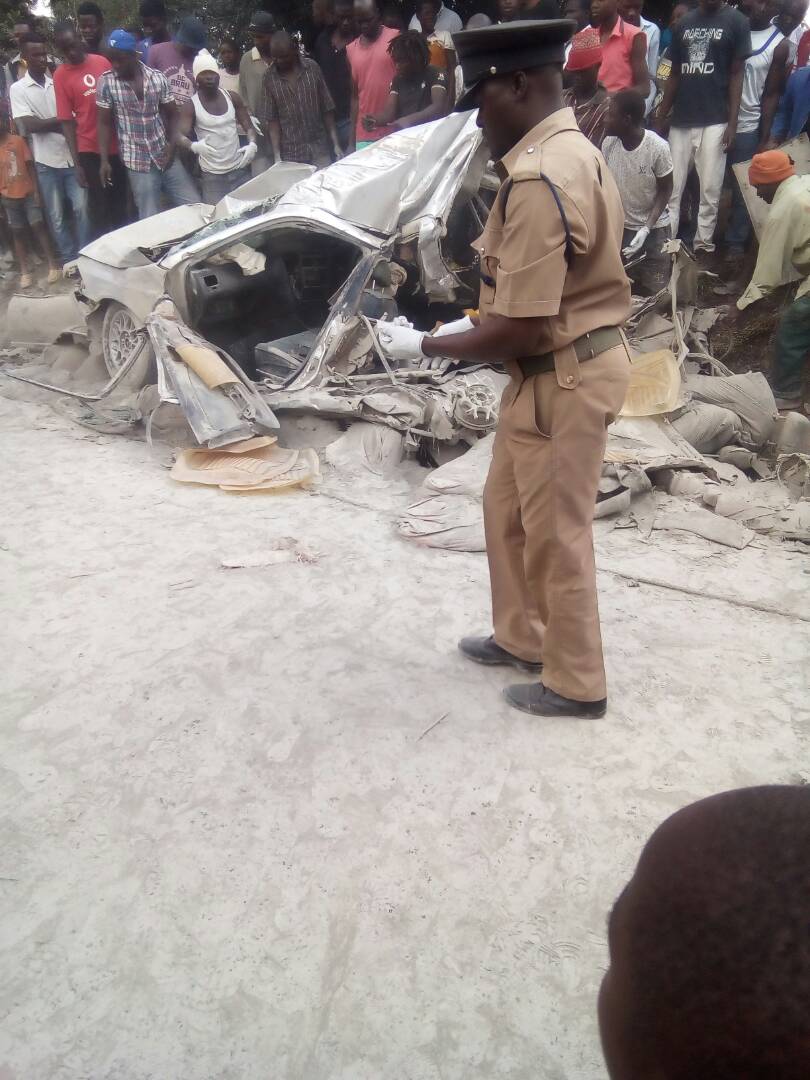 (Visited 58 times, 1 visits today)
Subscribe to our Youtube Channel :
Follow Us on Instagram