Inmates at Johannesburg Medium B prison, also known as 'Sun City', were given a rare treat when scantily clad female "strippers" arrived to entertain them.
Apparently they were actually trying to "rehabilitate" them.
The notorious prison, which houses some of the most dangerous prisoners in the country (many of them in for rape and murder and other violent crimes), was visited by the half-naked women for a spot of fun behind all that barbed wire.
Correctional services in South Africa on Monday confirmed the authenticity of the images which have spread shock.
In the images, inmates can be seen being entertained by half naked women, scenes normally associated with adult entertainment clubs.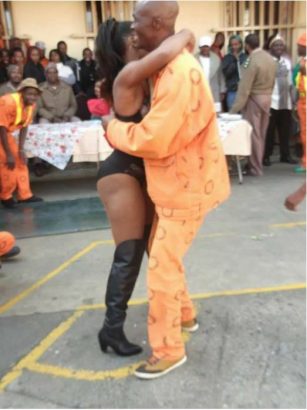 The salacious encounter with the inmates, is alleged to have taken place under the guise of being a rehabilitative-oriented Youth Day event which was duly approved.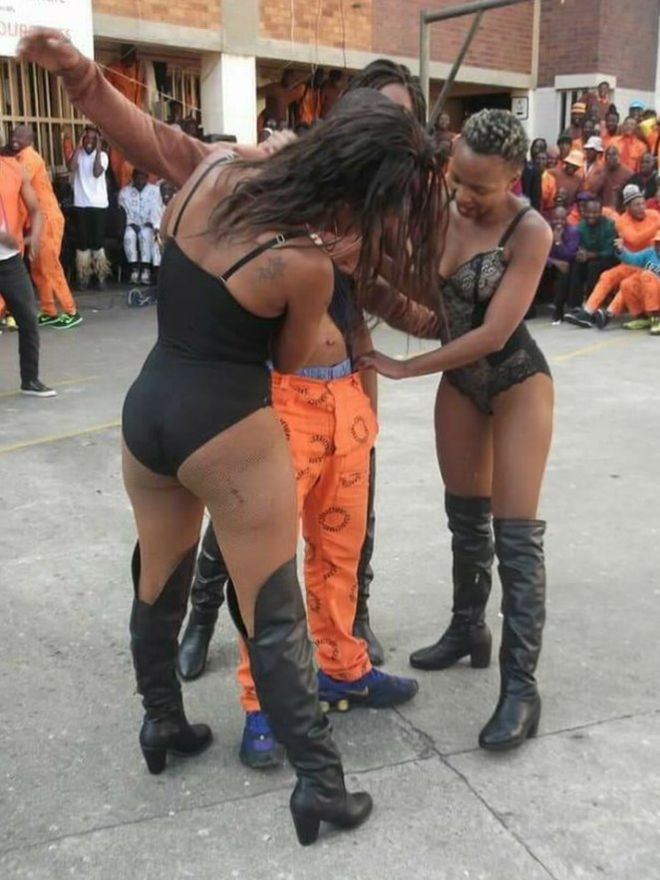 A department of correctional services representative this morning told the SABC that authorities were "not aware that there will be a strip show", as this was not disclosed during preparations.
(Visited 404 times, 1 visits today)