Heartbreaking footage has emerged of the moment a bride was killed minutes before her wedding when the helicopter taking her to the altar as a surprise for her husband-to-be crashed just a few miles from the ceremony.
Rosemere do Nascimento Silva, from Sao Paulo, Brazil, was killed in December last year along with three others – the pilot, her brother, and a photographer who was six months pregnant.
The 32-year-old's fiancé, Udirley Damasceno, was left waiting at the wedding venue unaware of what she was planning to do, or of the fatal air crash.

Footage of the moment the helicopter went down, released as part of the investigation into the crash, has been shared online by the news channel, G1 Official.
According to Aeronautics Reserve Colonel Luís Lupoli, the images show possible mistakes made by pilot Peterson Pinheiro in the final moments of the flight.
In the clip, the beautiful bride looks happy and excited as she looks out of the window of the helicopter.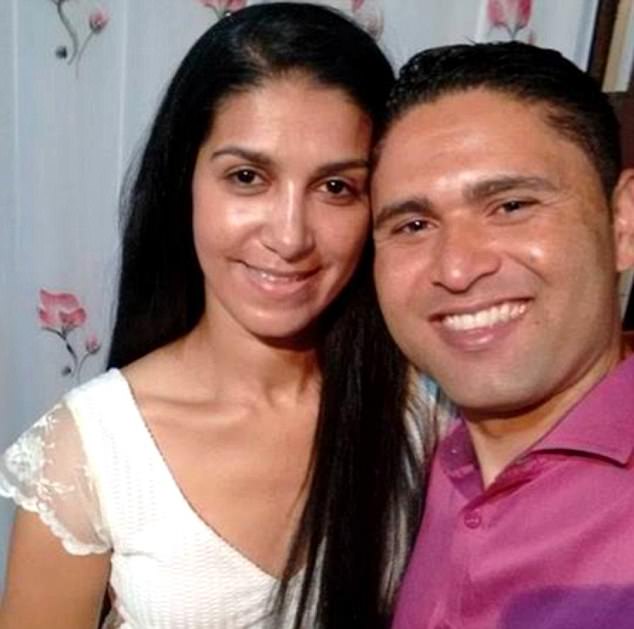 But when an alarm goes off and the picture begins to shake, the doomed helicopter passengers can be heard screaming in panic.
The camera smashes but continues to record after it hits the ground with a huge impact.
Police in Sao Paulo together with specialists in aeronautics have been investigating to try to find out why the helicopter crashed. They have looked into reports that it might have hit a tree during bad visibility with rain, fog and cloud.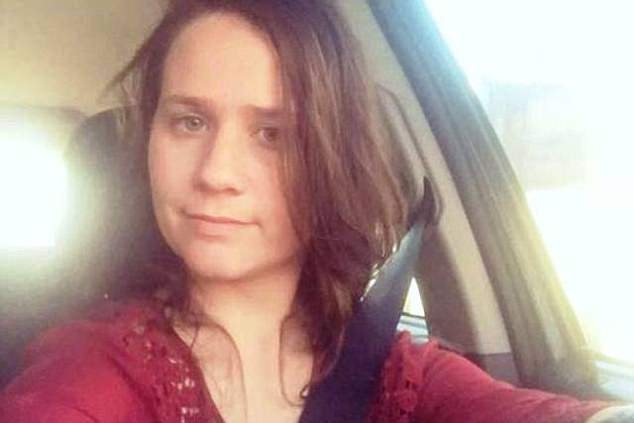 'All brides have a dream and hers was to arrive by helicopter to their wedding without anyone knowing,' Carlos Eduardo Batista, one of the organisers, told Brazilian media, Globo, at the time.
The accident was only discovered when he realised the helicopter did not arrive at a nearby football field. He made a phone call which confirmed it had taken off as planned.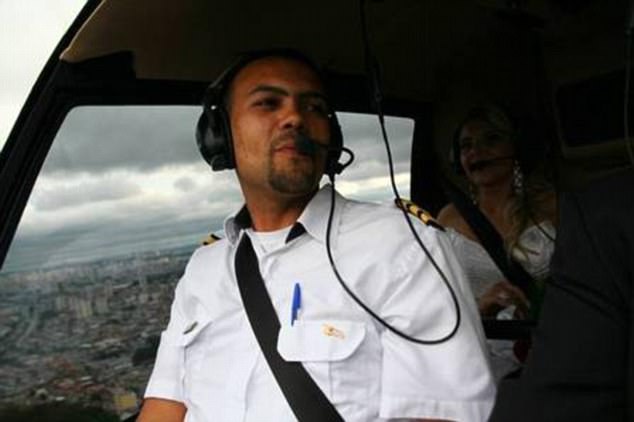 They were later told a plane had crashed nearby but at first thought it was an unconnected incident.
The distraught bridegroom was told the news at the altar by the pastor and was said to have gone into total shock.
There were 300 guests at the wedding but only about six of them knew about the surprise.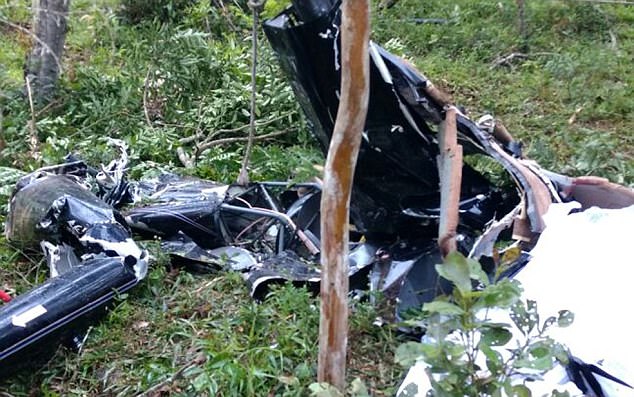 The National Civil Aviation Agency indicated at the time that the aircraft had permission to fly until February 1, 2017 with a capacity of three people without counting the pilot.
The helicopter, a Robinson 44, crashed about a mile from the wedding venue in a forest area near a main road.
The journey would normally have taken just 15 minutes.
Eight fire engines rushed to the scene but nothing could be done to save the four occupants.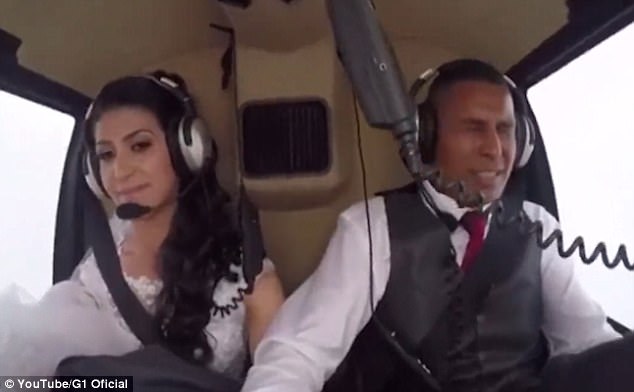 The pilot was named as Peterson Pinheiro, and the brother of the bride, Silvano Nascimento da Silva. The pregnant photographer was Nayla Cristina Neves-Dailymail
Subscribe to our Youtube Channel: