It killed the joy of the mood, the cerebration of 53rd Independence Day went weird at Bingu National Stadium on Thursday after Malawi Police in their retard thinking used tear gas to disperse a crowd who were forcing their way in.
According to reports, the stampede occurred around 10 a.m, when the stadium gate was being opened for match between Nyasa Big Bullets and silver strikers, as usual people have to rush to secure seat that invited pushing among the crowd.
The Police, which have been described by many as incompetent, found that mere commotion problematic, and failed to control it, instead they used teargas to disperse them, which depicted as adding a fuel.
The commotion was seen graduated into serious desperate panic which created such tragic stampede that left many children injured, included 8 people died where six are boys, two are a girl and a man.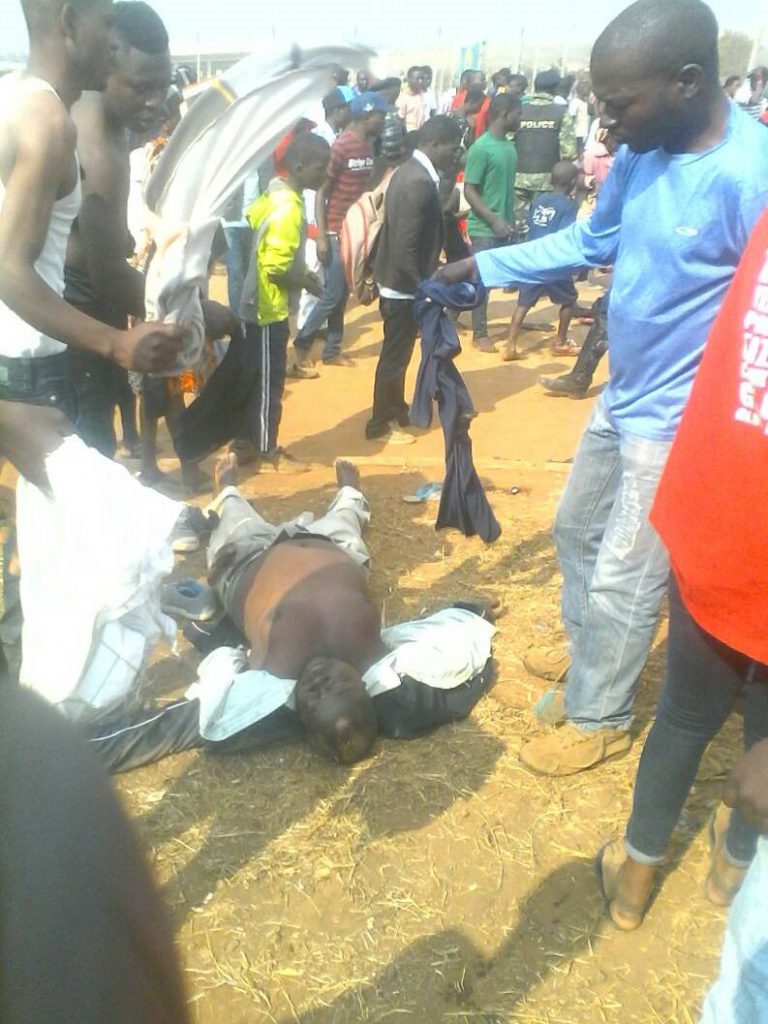 This suggested happen as people had to run for their safety, some fell down, if they happened to be not strong enough, they found it very difficult to rise up again, ended up stepped over.
The incident have angered many Malawians, as they attributed the tragedy to Poor services of Malawi Police.
"Malawi police lack of Training or just mere unprofessionalism? I don't feel safe with you guys around, and that is very unfortunate considering that it has to be the other way round..OGA Kachama, I demand an explanation from you Sir!" one of the critics' post reads on Facebook.
While others say this is not the first time, police also killed innocent souls, three newly born babies at Ndirande Health centre just few weeks ago as they fired teargas around the area in the fight against Minbus drivers' strike.
"I think Malawi Police yanyanya corruption vuto ndiyakuti they employ uneducated people, those who cannot use reason that is why they fire teargas anyhow," one said  in an interview with Faceofmalawi.
After tragedy, President Peter Mutharika seemed he did not understand why there was a scramble to secure a place in the stadium which accommodated 40 seats.
"I think relevant authorities should make sure that this does not happen again. Those are modern structures whose designs are very much accommodating. We should make sure all proper and safety procedures are followed when people are entering the stadium."
(Visited 12 times, 1 visits today)
Subscribe to our Youtube Channel :
Follow Us on Instagram