Miss Blantyre crown holder had on Monday; yesterday paid a surprise visit in Limbe Township with a sweeping exercise as part of campaign aiming at keeping the country`s cities beautiful and attractive.
The Blantyre Queen, Hannah Mhone was also joined by the Blantyre city`s Mayor Wild Ndipo.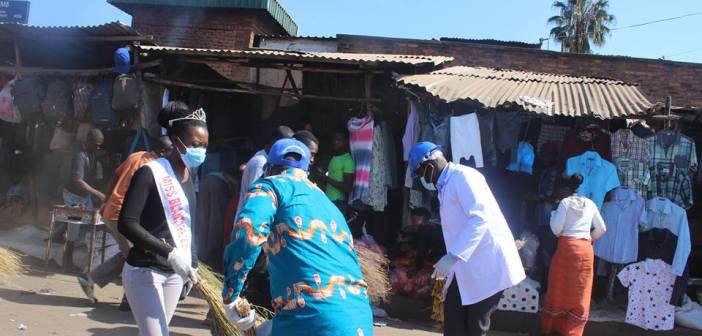 The mayor, dressed in white dust coat and Mhone wearing a sash bearing her title attracted the onlooker' attention as they could not keep their eyes from staring at the crew which seemingly looked busy taking  the dirty off the streets.
The mayor`s efforts of trying to make the city clean have for so long been appreciated hence working with the beauty queen`s office will enhance the change people want to see.
Subscribe to our Youtube Channel: