Just moments after the Independent Electoral and Boundaries Commission (IEBC) announced on the night of Friday, August 11 that Uhuru Kenyatta was the winner of the 2017 Presidential race, Raila Odinga's supporters held night protests in his strongholds.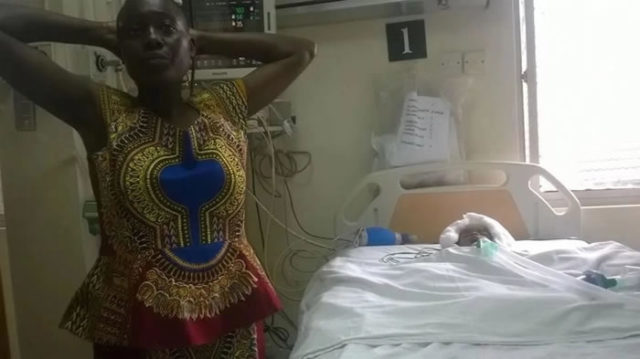 A six-month-old baby by the name Samantha Pendo, got caught up in the ensuing chaos as youths engaged anti riot police in running battles in Kondele, Kisumu County.
News broke out on Tuesday, that baby Pendo had succumbed to the injuries she sustained during a police raid in a lakeside city's dwelling.
The baby had been in a coma at the Aga Khan Hospital in Kisumu since the said night and died on Wednesday, August 15 2017, Zipo.co.ke has learnt.
Samantha Pendo as reported earlier by this website, was attacked by police officers who were fighting anti-Uhuru protesters in Kisumu after the IEBC Chair, Wafula Chabukati, declared the official results declaring Uhuru as the President-elect.
The National Super Alliance (NASA) leader, Raila Odinga, had rejected the provisional results saying the electoral body had rigged the polls in favour of the ruling coalition. He is yet to concede defeat five days later.
The Kisumu incident elicited quite a reaction from the public with Kenyans taking to social media to condemn the police for using excessive force in calming the chaos.
Baby Samantha's father told reporters that no government officials had visited the little girl since she was admitted in hospital.
News about Baby Samantha's death caused an even louder online outcry as saddened Kenyans came out to demand justice for the toddler.
-Zipo.co.ke
(Visited 5 times, 1 visits today)
Subscribe to our Youtube Channel :
Follow Us on Instagram