A heartless man has left people in total shock after he reportedly used a machete to hack her to death.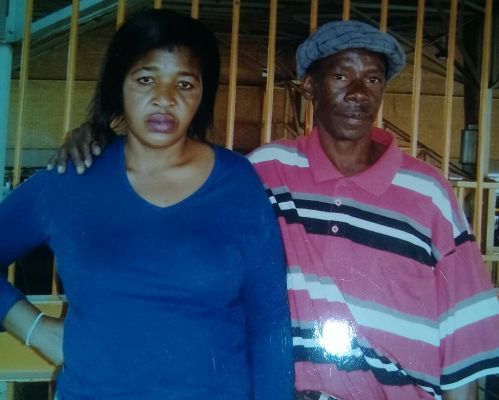 A South African man is currently on the run after he allegedly killed his girlfriend, 42, on Saturday with a panga (broad knife) in Mpumalanga, South Africa. It is alleged the couple had an argument.
The victim body was discovered by her 16-year-old stepson in a pit toilet when he came home from his neighbor's house, where he had spent the night, Mpumalanga News reported.
The boy noticed that the door was wide open and there was blood everywhere. He went outside and noticed that his stepmother was lying on the floor in the toilet, and he saw flies, blood in her face and ran to alert his stepmother's friend, who called the police.
Police spokesperson Captain Jabu Ndubane confirmed the incident, and said a case of murder has been opened and police were still trying to determine the whereabouts of the boyfriend.
"When police arrived at the scene, the woman was already dead. According to the information we obtained from a friend earlier, the couple were drinking alcohol and had a quarrel. They tried to calm them and left. Police discovered a bloodied panga, blood on the bed, even clothes that the boyfriend was wearing, but he was no where to be found. We are still searching for the suspect and the investigation is still on," said Ndubane.
(Visited 10 times, 1 visits today)
Subscribe to our Youtube Channel :
Follow Us on Instagram