Thousands of taxi commuters in Cape Town, S.A are unable to report to their different destinations as taxi operators have down tools over among others, vehicle impoundments.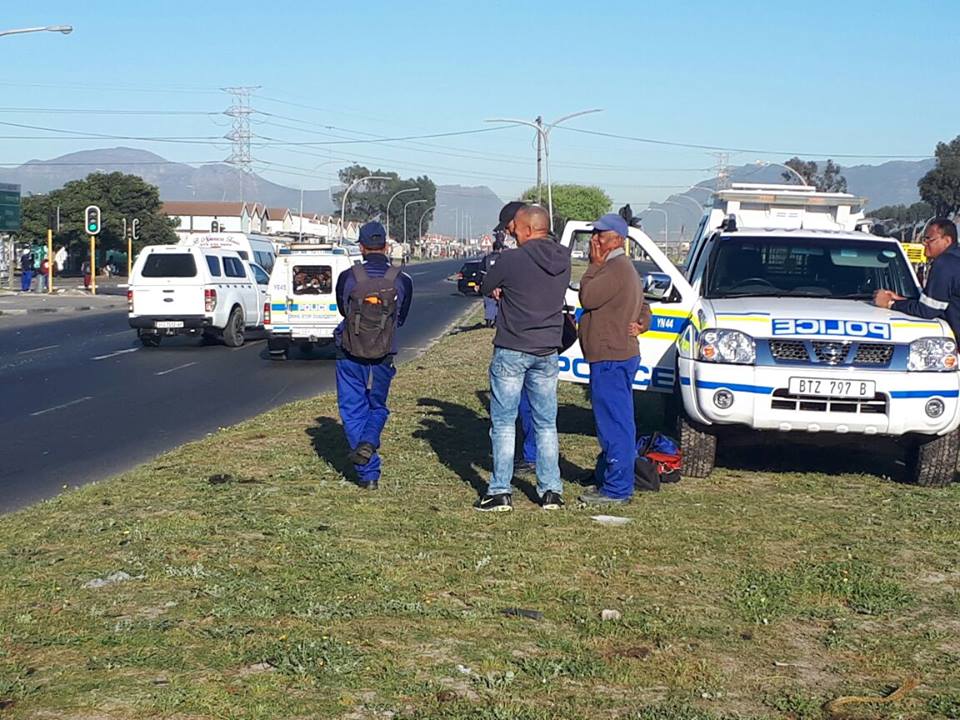 The development has caused chaos in many streets of Cape Town such that there has been sporadic stoning of vehicles and buses who are seen carrying passengers instead of the taxis.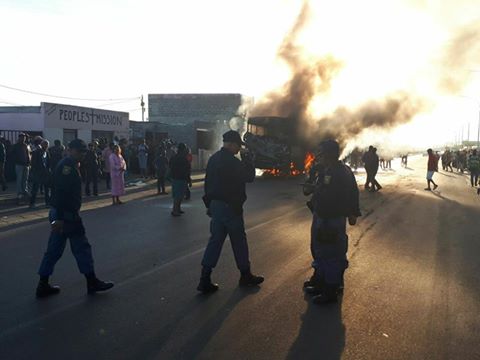 Several buses belong to Golden Arrow have been stoned in site C, Khayelitsha and also on the N2 incoming near Borchards Quarry road.
Another bus has also been burnt in area of Delft.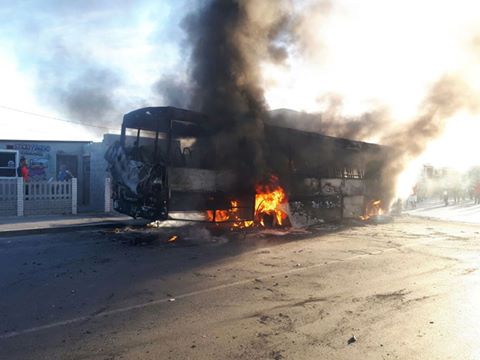 At least two private vehicles have also been stoned in Govan Mbeki drive in Philip area.
Sydwell Madobo drives a delivery truck, he told SABC he was on his way to make a delivery at the police Academy when his vehicle was pelted with stones.
"Now when I was driving this here in Govan Mbeki drive, now these guys come over the robots and tried to stop the truck and stone the truck. So now i`m still not sure whether I must proceed with the delivery or must wait for the escort from police to go out of this area".
(Visited 9 times, 1 visits today)
Subscribe to our Youtube Channel :
Follow Us on Instagram