The Nancholi ground which was once sold by greedy chiefs, the youth fought back, it really came to life by Mwaza Angati Bonanza of Honorable Thom T. Gowelo, Democratic progressive Party (DPP) parliamentarian of Blantyre City West over this weekend.
The Bonanza attracted several teams from Netball and Football, which was played on Saturday and Sunday, and Gowelo hailed Nancholi Youth for love of sports.
"I remember some came to me to ask for balls, so I thought I may also organize this little bonanza for them.
This ground was once sold, but the cry of this youth brought it back, and that depict they have good spirit for sports, that's why I step in to help," Said Gowelo.
The Parliamentarian also explained how important sports are in nowadays after Football is on its ways of commercialization in the country.
"You heard Nyasa Big Bullets is now commercialized, this explains that Football  is advancing in the country, so our players here will be able to make money or  have chance to  expose their talents to big clubs," Gowelo explained
In Football, Mango United and WeziWezi United met in the finals on Sunday where residents came in mass to witness their own brothers, friends and sons being crowned the giants of Nancholi zone in Blantyre City West.
"I am very happy for our team to reach in the finals, and I thank Honorable for this bonanza. In this area youth lacks entertainment as the result they result they indulge in immoral behaviours.
"I know this won't be the last time the honorable will continue to support us," said WeziWezi player known as Evra Bommel
WeziWezi united emerged to be the winners.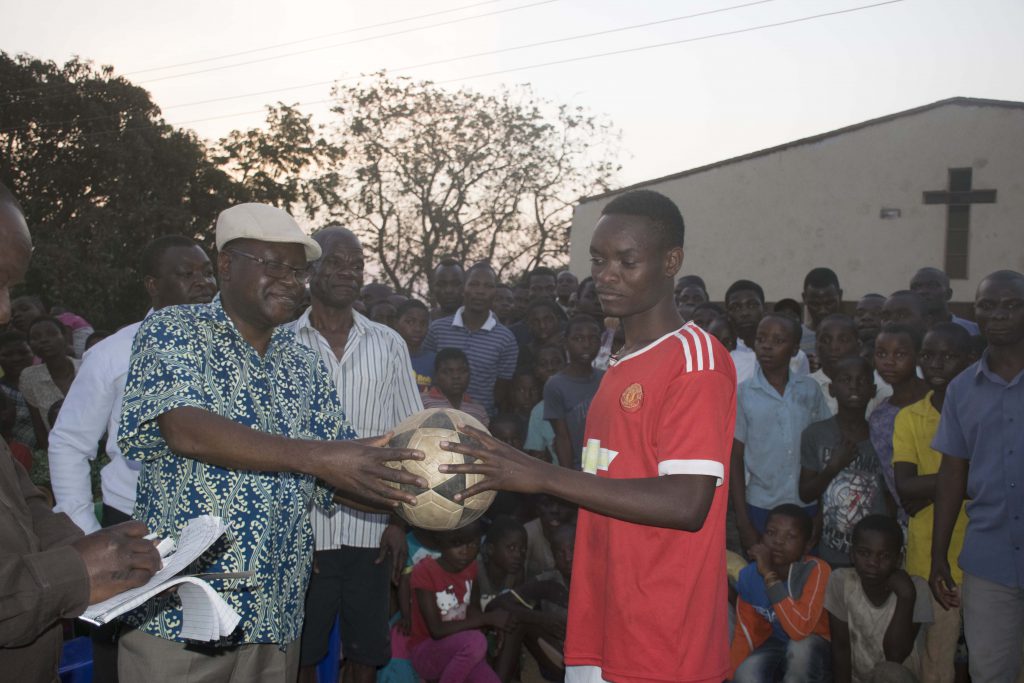 Gowelo also made call on other zones in the constituency to emulate the spirit of Nancholi youth, organized themselves to do something else and ask any help from him where it is needed.
"I'm here to help youth to nurse the skills as our President Peter Mutharika is doing through Community colleges.
I can't force the youth to do what they don't like, they should organise themselves and ask for support as this Nancholi Youth did.
And it has been great to spend my weekend with the youth here," he concluded.
After being asked if he is doing that for votes come 2019, Gowelo smiled and said the campaign is not yet but who could deny the opportunity to remain a parliamentarian.
The champions in football went away with k30, 000 and of Netball went away with k15, 000, runner-ups, k20, 000 and k10, 000 while those on third potion went away with k15, 000 and k5, 000 respectively.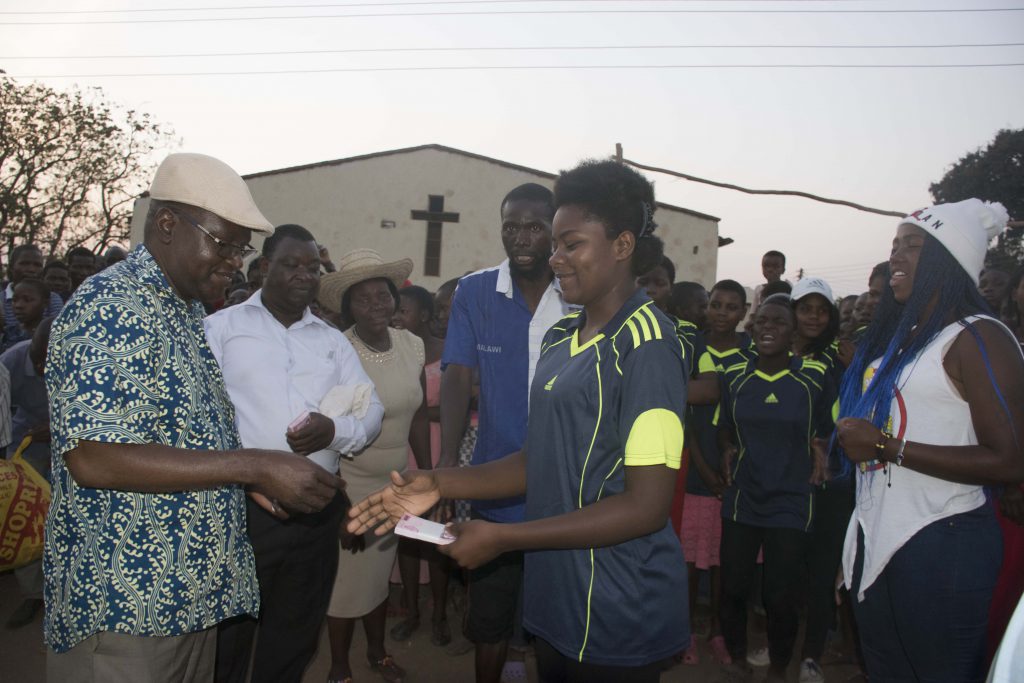 This is not first time for Gowelo to organise such colourful bonanzas and leagues.
Gowelo is also supporting Chilomoni Youth in tree planting project in Michiru hill in the same constituency
(Visited 50 times, 1 visits today)