A Jacob Zuma`s statue which was unveiled during his two day visit in Nigeria has attracted mixed reactions from citizens of Nigeria and other officials.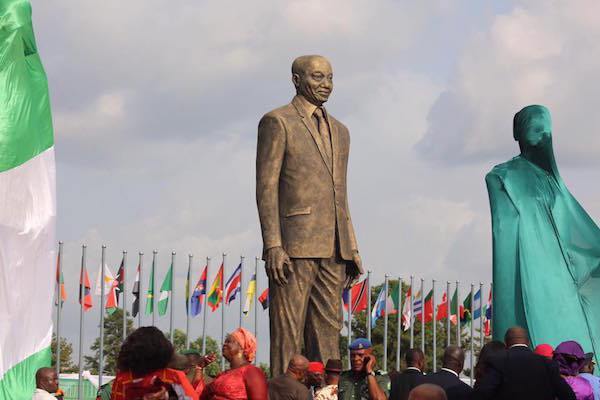 The giant bronze statute which is in Imo state was on Friday unveiled in his honor just after two days the Supreme Court ruled that Zuma faces almost 800 charges of corruption.
During his visit, Zuma visited Governor Rochas Okorocha in a surprise visit that was only announced the same day by the South Africa presidency.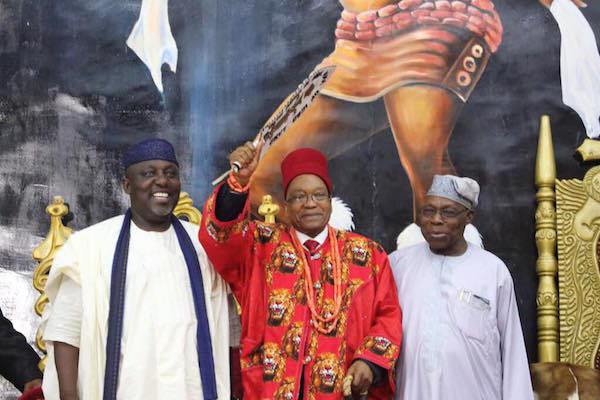 Zuma was also given a chieftaincy title and had a road in Nigeria named after him.
As he unveiled the statue, Okorocha said: "We have decided to honor you for your love for education, though you were deprived in your early days in life but you are working to make sure that every poor child went to school.
"Your love for education to us is the connection between you and government and the people of Imo State."
Okorocha and President Zuma also signed a Memorandum of Understanding (MOU) that will provide free education for poor children on the continent.
It has been established that the statue was around $1.4 million.
However, Nigerians has since been all over the internet expressing their opinions on the statue which most of them are negative saying that the money could have been used on something beneficial than Zuma`s statue.
Also The Guild of Nigerian Professionals group has criticised the local governor's decision to erect a statue of President Jacob Zuma calling it unacceptable.
(Visited 29 times, 1 visits today)