Malawi`s first openly transgender person Tiwonge Chimbalanga commonly known as Aunt Tiwo seems to have forgotten tribulations that the late President Bingu`s government imposed on him as signaled in the new video clip that has surfaced on social media.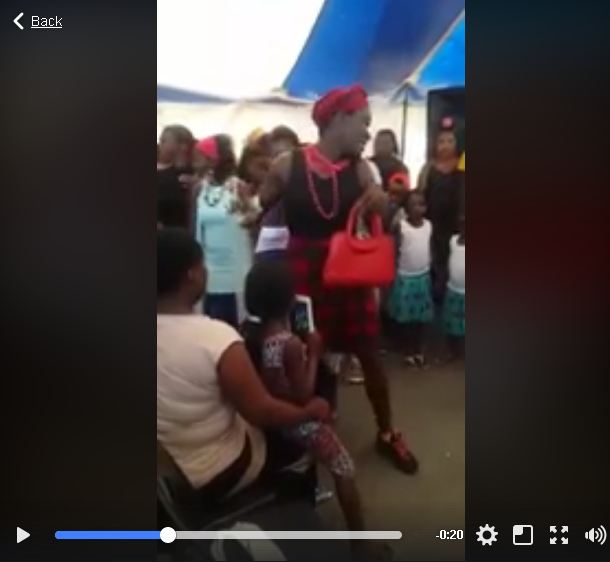 In the video clip taken in South Africa where Aunt Tiwo finally found peace, the Malawi`s famous transgender person can be seen enjoying a memorable moment while Dan Lu`s Sweet Banana hit is playing in the background.
Wearing a red and black color dress while carrying a hand bag, Chimbalanga is seen shaking his body with other women at an occasion where a male human being was not present.
It could possibly be a bridal shower where people in attendance are women by rule.
As you may recall, after his release in prison Chimbalanga left for South Africa where gay marriages are allowed.
In 2014, Aunt Tiwo was reportedly to have found another partner after the loss of his longtime lover Steve Monjeza who died a few years ago.
Watch the video below
https://www.facebook.com/dan.lufani/videos/1586865274689645/
(Visited 53 times, 1 visits today)
Subscribe to our Youtube Channel :
Follow Us on Instagram