A heartless husband has been convicted of murder after he reportedly stabbed his wife to death over alleged infidelity.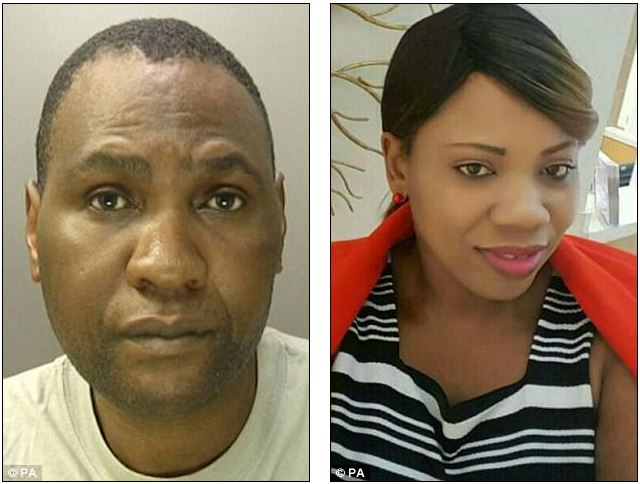 A jealous husband has been convicted of murdering his wife by stabbing and bludgeoning her to death in a car after suspecting she was having an affair, Dailymail has reported.
The man identified as Norbert Chikerema struck Nyasha Kahari, a mother of four, at least 40 times with numerous weapons, including an axe, before driving her body to a Lidl car park in Marston Green of United Kingdom.
He was found guilty of the charge by a jury at Birmingham Crown Court. Judge adjourned sentence until tomorrow morning saying: 'You have clearly been convicted of a very serious offence of which the sentence is life imprisonment.'
He said he would hear submissions before deciding on the minimum term he would serve before being considered for release by the parole board. The judge said: 'Aggravating features being premeditation and planning and also the physical suffering caused to the deceased.'
The mitigating factors, he said, was that the defendant had been suffering from mild depression and had no previous convictions.
Revealing shocking details of the incident, the court heard previously that Chikerema and his wife, also known as Gillian, ran a nursing home business and that he believed she was seeing another man.
On January 29 this year they visited a number of addresses, leaving the last one at 11pm and shortly afterwards the defendant attacked his wife. She had been sitting in the front seat of their Nissan and he used an axe to strike his wife over and over again aiming principally at the head and neck.
She was strapped in her seat and was 'effectively defenceless,' said Kevin Hegarty QC, prosecuting. Chikerema had initially driven to the family home, covered his wife a blanket and had changed his blood stained clothes.
He had previously employed a private detective to follow his wife and during the course of that morning had sent a video to a number of family friends of her meeting another man who he knew.
He attacked cars of two men he believed had been seeing his wife with the axe before eventually driving to a Lidl supermarket in Mackadown Lane and phoned police at around 4am. Chikerema, 43, of Overdale Road, Quinton, had denied murder and it was claimed he was suffering from an abnormality of mind function at the time.
(Visited 10 times, 1 visits today)
Subscribe to our Youtube Channel :
Follow our Instagram