After 15 years of protesting against Robert Mugabe, the Zimbabwean diaspora in the UK will continue to rally against the ruling ZANU-PF party, accusing its leaders of being "dictators who only believe in themselves ruling".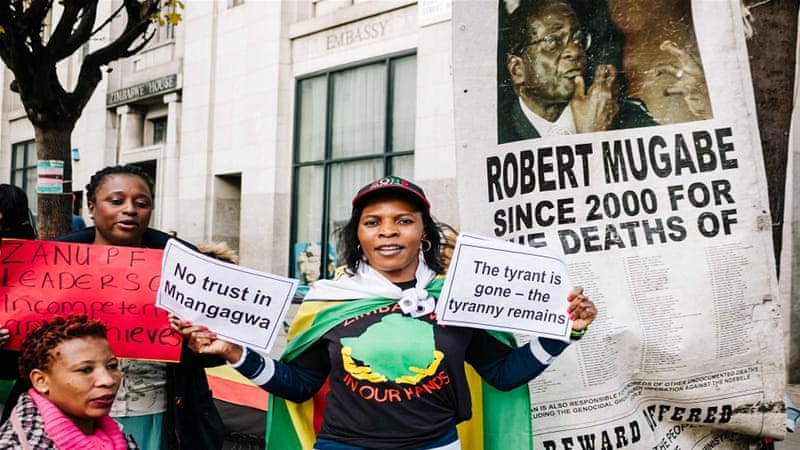 Mugabe stepped down as president after 37 years in power after a military takeover in November.
Members of the Zimbabwe Vigil Coalition, who have demonstrated outside the country's embassy in London every Saturday since October 2002, say Emmerson Mnangagwa, Mugabe's replacement, has filled his cabinet with "contaminated genocidaires from the armed forces and discredited former Mugabe freeloaders".
Protester Rose Benton, who coordinates the group, told Al Jazeera from London: "There's been no democracy in Zimbabwe since we started protesting … [instead] there's a battle in ZANU-PF to keep power and control of the population."
Mnangagwa assumed control of the party, and the country, following the bloodless military takeover beginning on November 15, which resulted in 93-year-old Mugabe's forced resignation.
Source:Online
Subscribe to our Youtube Channel: