A woman who was busy sending and receiving love messages on her phone while driving ended up hitting a brick fence.
The incident is said to have happened on Tuesday in Malawi`s capital Lilongwe, area 18.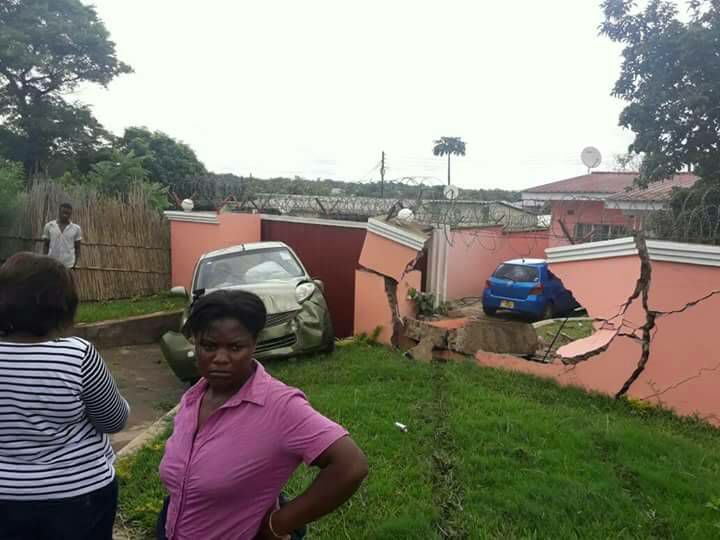 According to an eye witness who was at the scene, the unidentified female driver was on that time exchanging love messages with her partner.
After the incident she was quoted saying, "I was intoxicated by love and forgot that I was driving.
"At a later stage, I lost control of the vehicle and ended up hitting the brick fence."
It was reported that there were no causalities encountered at the scene.
Texting while driving is considered extremely dangerous by many people, including authorities, and in most places its either been outlawed or restricted.
(Visited 8 times, 1 visits today)
Subscribe to our Youtube Channel :
Follow Us on Instagram