A man has been caught on camera trying to bundle his ex girlfriend into the boot of his car, assisted by another man.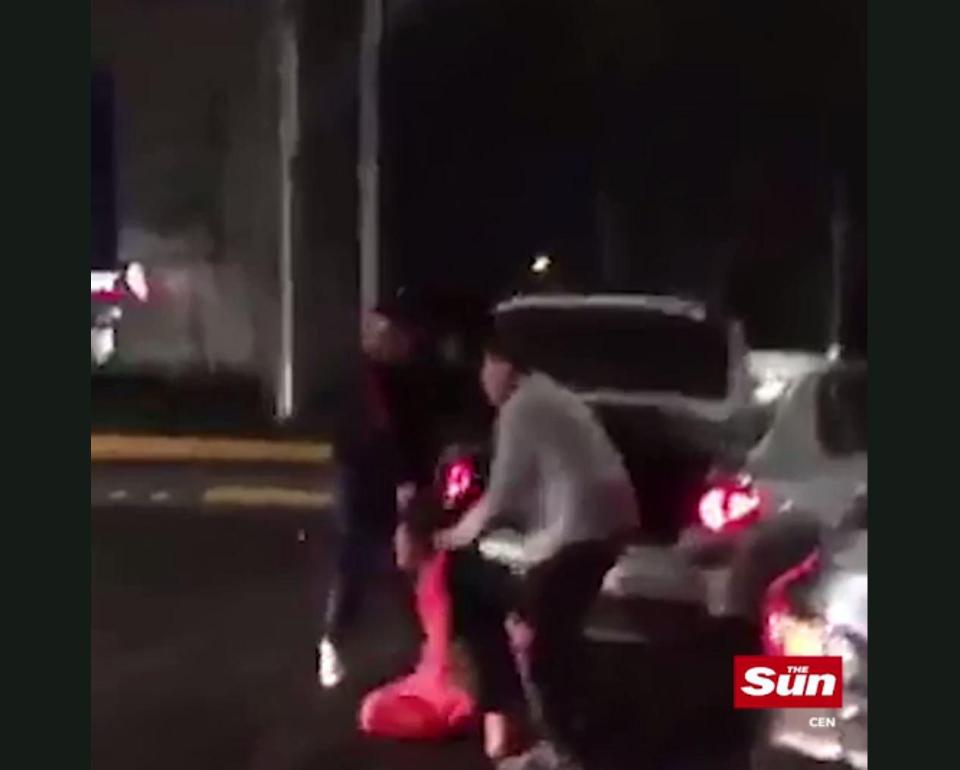 This is the shocking video which shows two men trying to bundle a woman into the boot of a car before she's rescued by a passerby.
According to local media in Mexico, one of the two men is reportedly the victim's former boyfriend Francisco Javier Laurencio.
The men are seen holding the woman from both sides while trying to push her into the boot.
The woman, in a red dress and black jacket, manages to resist the attack for a few seconds but unfortunately is seriously outnumbered by the two men.
The more she resists, the more violent they become, and in the horrifying video they can be seen slamming the car boot door down onto her body several times.
In deep distress, she screams for help and fortunately a hero passerby intervenes before it's too late.
Coming to her rescue, he pulls her from the boot and away from the grip of her jealous ex-lover.
More people start coming to the scene, attracted by the confusion, and some of them film the incident.
It's reported the footage was taken on 16 December outside a bar in the city of Queretaro in Mexico.
The two attackers quickly jump back into the vehicle and flee as soon as they notice the presence of a mysterious passerby who is seen approaching the car.
After the attack, the woman was left with cuts and bruises on many parts of her body.
The victim, whose identity is still unknown, has not yet reported the incident to the police.
Watch video below:
(Visited 13 times, 1 visits today)
Subscribe to our Youtube Channel :
Follow Us on Instagram