A 37-year-old Zimbabwean man has been arrested and is being charged with murder for killing his wife whom he had found having unprotected sex with his best friend.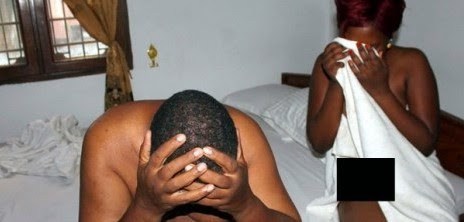 According to The Herald, the suspect Innocent Mujakaji used a hoe handle to kill his wife after he heard her screaming in sex excitement tones on the couple's matrimonial bed.
His best friend, Solani Hlanganiso managed to escape from the room with minimal injuries.
Family sources told The Herald that the two started committing adultery four years ago and that 3 of the couple`s 8 children belong to the husband`s best friend.
Sadly the woman was pronounced dead at a nearby hospital while the husband has been arrested and charged with manslaughter.
(Visited 53 times, 1 visits today)
Subscribe to our Youtube Channel :
Follow Us on Instagram