A young girl of about 18 years has committed suicide in Harare, Zimbabwe after she was caught sleeping with her sister's husband.
The young girl was reported to have drunk poison after the sister found out about her sexual escapade with her husband.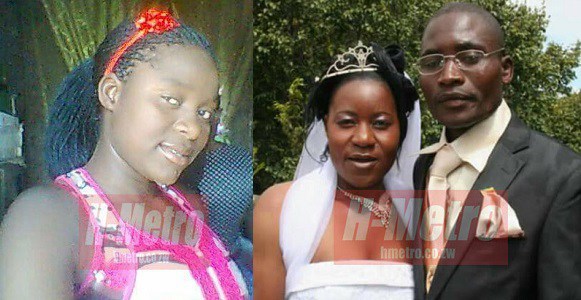 The tragic incident occurred last week when the teenager, Farai Chirara from Ushewekunze area in the outskirts of Harare, ran away from home before committing suicide by drinking poison after receiving death threats from her sister, Memory Mojoko, accusing her of bedding her husband Obvious Mudemba.
According to Zimbabwe`s online news platform H-Metro, the deceased teen had been staying with the couple, who are both teachers when her sister started suspecting an affair between the former and her husband resulting in her running away from home.
A relative who spoke on condition of anonymity told H-Metro that, when Farai ran away from home Mujoko started sending her messages insulting her with vulgarities and threatening her with unspecified action accusing her of wrecking her marriage.
The relative said Farai went on to drink poison and was rushed to the hospital by other relatives where she died just after admission.
"It is sad that Memory pushed her sister to committing suicide after sending her messages insulting and threatening her.
Farai went to stay with the couple while waiting for her secondary exam results. During the long holiday, it is suspected that she started bedding Mudemba who is her sister's husband.
"When Mujoko got wind of the illicit affair she started insulting and threatening Farai with unspecified action. Farai fled home and found sanctuary at a relative's place where she later committed suicide by drinking poison.
"She died on Friday (last week) morning at Parirenyatwa Group of Hospitals," a relative told H-Metro.
However, the relative added that Farai's relatives are baying for Mudemba's blood accusing her of causing their daughter's death.
(Visited 25 times, 1 visits today)