Police in Balaka have arrested two men for stealing from a cancer specialist doctor.
Police have identified the suspects as 31-year-old Geoffrey Chinyama and 22-year-old Laiton Juma who stole an Ultra Sound Machine and other personal belongings from a cancer specialist doctor identified as Briony Acroyd.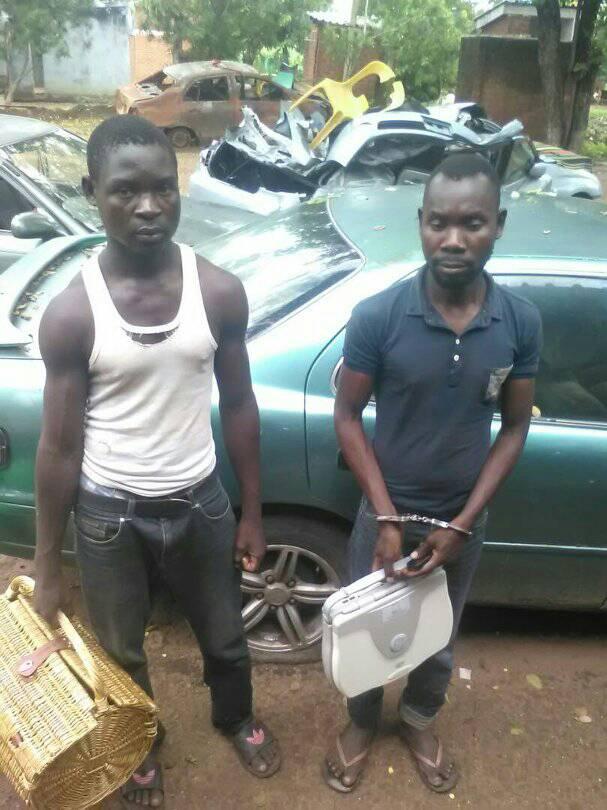 Reports say on 8 February last year, the doctor was travelling to Mangochi to attend to some patients showing cancer signs. Upon passing Liwonde, the vehicle he was travelling on got stuck in the mud due to heavy rains hence the suspects finding an advantage to steal from him.
After the robbery, the matter was reported to Liwonde police and an investigation followed.
On 11 February 2018, detectives from Ulongwe police in Balaka received a tip that a suspicious man was keeping a laptop in his house. Officers went to the said place and arrested the two suspects and also recovered the stolen Ultra Sound Machine.
Meanwhile, the two are in police custody as they wait to appear in court to answer theft charges.
They both hail from Saliwa village in the area of Traditional Authority Kalembo in Balaka.
(Visited 7 times, 1 visits today)
Subscribe to our Youtube Channel :
Follow Us on Instagram