A court in Sudan has overturned a death sentence for a teenager who killed her husband after he attempted to rape her – a case that has put a spotlight on forced marriage and marital rape in Sudan.
Noura Hussein committed the offence in May last year and received the judgment on Thursday 10 May 2018.
But her death penalty sentence has now been overturned as Hussein's lawyers told CNN on Tuesday that Hussein who is now 19 has been given a five year jail term for killing the 35 year-old man.
The court has also ordered her family to pay 337,000 Sudanese pounds ($18,700) in "blood money" to the man's family.
Her lawyers told CNN that they plan to appeal both the payment and the five year jail term.
The facts of the story are that Hussein was forced into marriage by her parents when she was just 17 years old in 2015.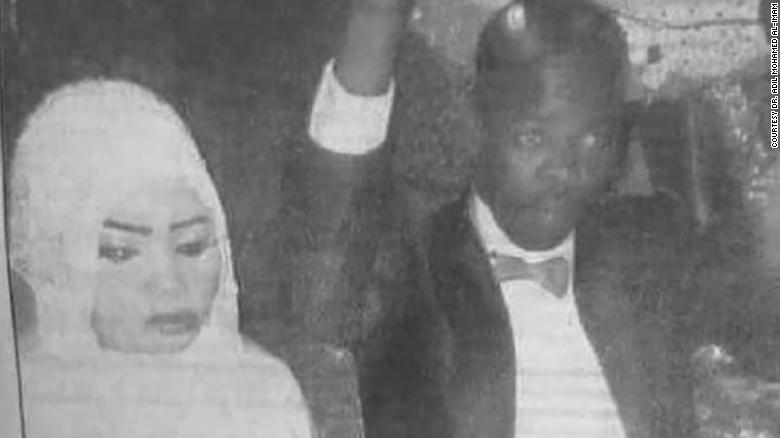 While in a forced marriage, she used to deny her husband to sleep with her and the situation forced the husband to consult Hussein's parents.
On day, the husband came home with relatives who held Hussein down while he was raping her. When the two were alone the next day and he attempted to rape her again, she managed to grab a knife he had used to threaten her and stabbed him to death with it.
That was May 3 last year and Hussein has been in prison since then, according to ABCNews.
The case became an internet sensation under the hashtag #JusticeForNoura, with people sending photos from around the world in her support.
In a statement, Amnesty International said that Hussein's case must be a "catalyst for change" in Sudan.
"While the quashing of this death sentence is hugely welcome news, it must now lead to a legal review to ensure that Noura Hussein is the last person to go through this ordeal," said Seif Magango, Amnesty International's Deputy Regional Director for East Africa, the Horn and the Great Lakes.
"Noura Hussein was the victim of a brutal attack by her husband and five years' imprisonment for acting in self-defense is a disproportionate punishment.
"The Sudanese authorities must take this opportunity to start reforming the laws around child marriage, forced marriage and marital rape, so that victims are not the ones who are penalized."
(Visited 21 times, 1 visits today)
Subscribe to our Youtube Channel :
Follow Us on Instagram