Speaking at UTM launch at Masintha Ground in Lilingwe on Saturday, Kaliati said Ngongoliwa and Muhlakho wa alhomwe chairperson Leston Mulli were behind the formation of UTM which initially started as "Chilima" movement within the governing Dpp and lobbied for support to have vice-president as the part's presidential candidate in the 2019 Tripartite Elections.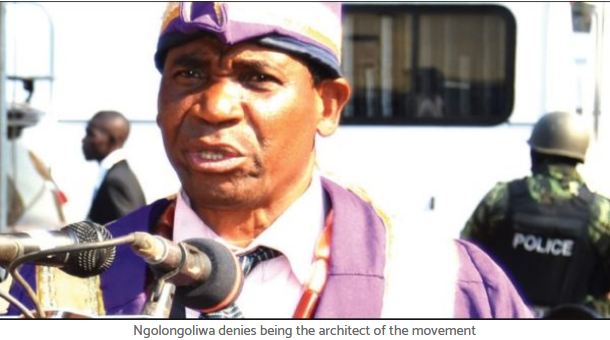 In apparent reference to a meeting at Sanjika in Blantyre attended by President Peter Mutharika where Kaliati and fellow "Chilima Movement members Noel Msangwi and Lewis Ngalande were asked to withdraw their support for chilima, She told the UTM rally that the chief and Mhakho wa Alhomwe initiated the movement.
But speaking to his Mtunda Osema headquarters in Thyolo, Ngongoliwa said he does not meddle in politics.
" I have never discussed this issue with anybody. as a traditional leader non-partisan, i do not know anything about this." Ngongoliwa said.
" I don't know why these people are involving me in politics" he added.
University of Livingstonia political analyst George Phiri said given the current circumstances where Lhomwe chiefs have willingly accepted to actively participate in politics, it would be difficult to separate the grouping from politics.
Imkosi yamakosi Mmbelwa five and Tumbuka chief Chikulamayembe of Rhumphi have clarified that they have not endorsed president Peter Mutharika as presidential candidate in forthcoming general elections.
Subscribe to our Youtube Channel: