Malawi's poet, Robert Chiwamba is set to release a promotional CD in Blantyre for his upcoming album.
The Promotional CD is set to be launched on October 17, 2018 at Kwaharaba Art Gallery and Café in Blantyre for the main album that will be released later this year.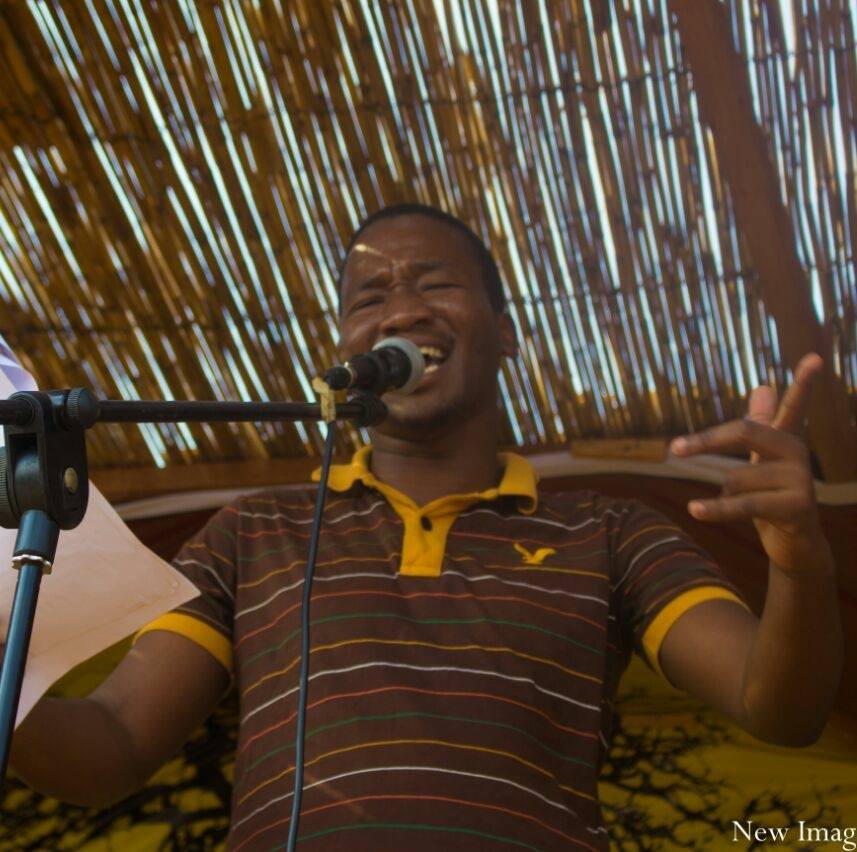 According to the Poet, the album would mainly articulate issues that are affecting the society today.
According to Chiwamba, there is nothing most outstanding about the album in comparison with his previous albums.
"My poems largely address social issues, the only special thing about this CD is that it has 58 pieces and that it will come out at an exact time that I have reached seven years of doing poetry in Malawi. So, experience and composure has added value to this album," he said.
"God is the main theme in this album, but there are other themes that I have incorporated in the CD. Some of the themes include poems that highlight the fight against ending corruption and love poems that I don't usually do," the Poet added.
Chiwamba said he is dedicating the album to all students who are finding it hard to pay fees in the public universities.
He said that Malawians should expect a lot of cutting criticism, usual laughter and education from his poems.
The promotional CD has eight poems and it will be premiered at Kwaharaba and later it will be recited at Ufulu Radio Station on the same night.
Chiwamba made his breakthrough in 2012 with a Chanco munthawi yanga album and he reappeared in 2015 with Kwa mayi Chiwamba.
And this album will be titled Kuchokera ku Chanco ndi ka chirombo recorded by Mvahiwa Hanke in Naperi and Chipiliri Thaeli.  
Chiwamba said the event has been dubbed: 'Vilipanje Poetry Movement' and has been organized to give chance to his audience to sample the poems first before they start being promoted in the media.
"Soon after the show, the CD will be premiered on local radio station. In addition, selected poems will be available for downloads the following day," he disclosed.
Chiwamba said the album is the last in a series of two that focused on HIV and Aids and Chancellor College as an institution of higher learning.
"It's a free show. People should expect mature pieces with words of wisdom. I am well prepared to dish out the best," he said.
Some of the supporting artists during the launch will include Breema, William Shumba, Rodwell and Stain.
(Visited 18 times, 1 visits today)
Subscribe to our Youtube Channel :
Follow Us on Instagram