At least eight people have died while twelve others have sustained different degrees of injuries after a 2 tonne Mazda collided with a Freightliner truck on Tuesday along the Mchinji – Lilongwe road.
The accident is said to have occurred at Chinkhutu village around 1800hrs.
Facts are that around that time, a Mazda 2 tonne with registration number, LA858 being driven by Gift Mponda was coming from the direction of Lilongwe going towards Mchinji with 20 passengers on board who were coming from a funeral ceremony.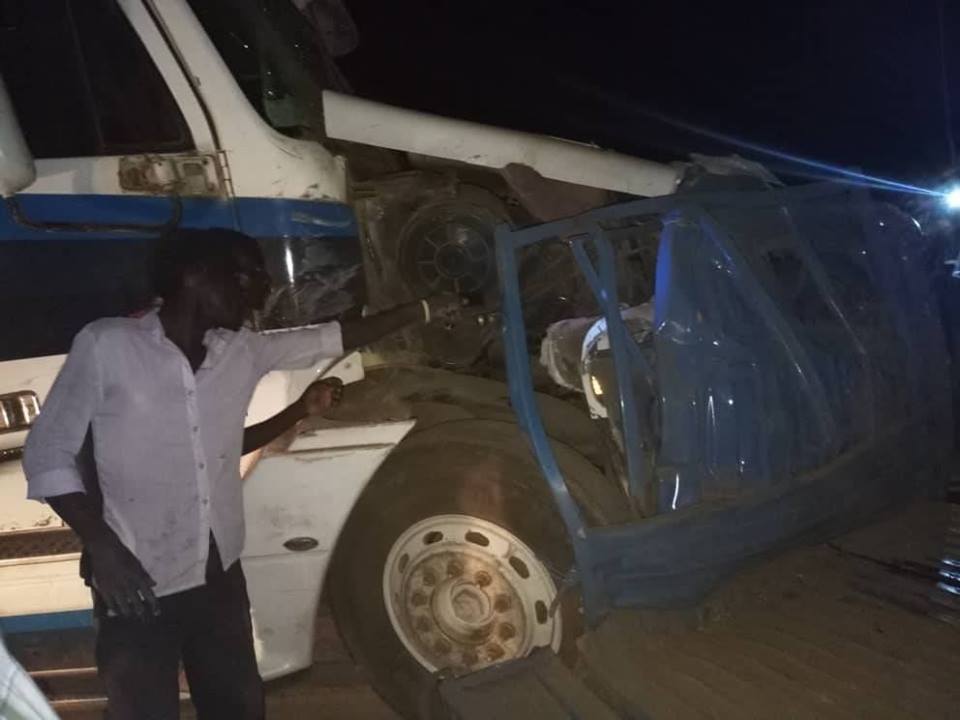 Upon arrival at Chinkhutu village, the Mazda tried to overtake another unknown minibus but in the process it ended up colliding with the truck, registration number NS1842/NS 2551 which was coming from the opposite direction and being driven by Happy Phiri, 36.
Following the impact, the driver of the pickup and other seven passengers died on the spot while other 12 sustained different injuries.
The deceased persons have been identified as, Mr Watson Bonifacio, Mrs Anastizio Chikumba, Mr Byson Mayenda, 50, 18 months old Praise Nasoni – all from Kaphande village and Mrs Chisunga of Kapanila village as well as three other unidentified male passengers.
The driver of truck escaped unhurt and his motor vehicle had it's front part damaged while the Mazda pick up was extensively damaged.
(Visited 18 times, 1 visits today)
Subscribe to our Youtube Channel :
Follow Us on Instagram