A picture of a Malawian priest having funny at a beach with a lady has attracted mixed reactions on social media after the photo just recently went viral.
The priest in the photo has been identified as Rev. Fr. Charles Mukhalira Chiuta Dhlovu of Mzuzu Diocese and the lady as Grace Mwiwa.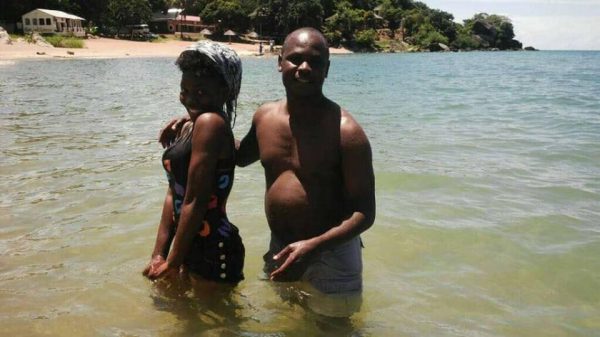 Reports say that the priest is in charge of the Church radio station called Tigawane radio where also the lady is one of the presenters and she recently got promoted to an administrative job.
It is said the Church radio recently organized a party at Chikale beach for its staff where some people were stunned to have seen the man of God very intimate with the lady.
However, social media users did not let the issue to slide after the picture emerged online.
Some groups of people have condemned the priest's actions saying it could lead to his downfall taking into account of the oath of celibacy he made.
On the other side, others have backed up the priest saying there is nothing wrong he did as he is also a human being with feelings and that his actions were done at a time when every staff was given a liberty to enjoy themselves.
Meanwhile, the Catholic Diocese of Mzuzu have not reacted to the trending photo and it is not certain if disciplinary actions will be taken against the priest.
(Visited 193 times, 1 visits today)
Subscribe to our Youtube Channel :
Follow Us on Instagram