A Ugandan woman has appeared in court after she allegedly recorded a video threatening to hit President Yoweri Museveni with her 'genitals' if he did not release opposition MP, Bobi Wine.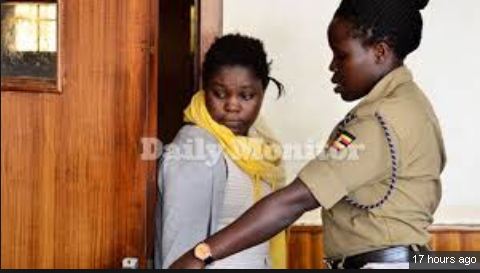 According to theĀ Daily Monitor,Ā Bobi Wine real name Robert Kyagulanyi was detained on allegations of treason after Museveniā€™s car windscreen was smashed during by-election campaigns.
The state prosecution says that during the month of August, the woman, Suzan Namata used a computer to record and transmit videos in which she made suggestions or proposals referring to Museveni as ā€œbuttocksā€, ā€œfaecesā€ and threatened to use her private parts to hit his teeth.
The 21-year-old has been charged withĀ cyber harassment and offensive communication.
However, when she appeared in court on Wednesday, she denied the charges.
Her bail application is due to be heard on Thursday.
Allafrica.com reports that Namata is one of a number of social media users who have been arrested on allegations of attacking Museveni online under the Computer Misuse Act.
(Visited 26 times, 1 visits today)
Subscribe to our Youtube Channel :
Follow Us on Instagram