Residents of Biwi township in Lilongwe have complained of receiving poor services from Lilongwe Water Board for about four years now revealing that water taps in their homes were disconnected due to what they described as 'unusual bills'.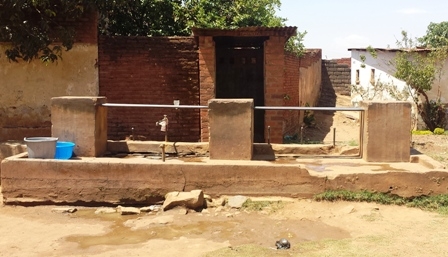 According to the residents, the area is heavily relying on a single Water Board Kiosk that is in the area.
Speaking with the Malawi News Agency Block leader Limbalire of the area, who has lived in the area for over 30 years, lamented that this is sad and unacceptable development for Biwi area as one of the oldest locations in Lilongwe.
"I have been a resident of this area since 1984 and I can say access to clean and potable water was relatively better then. We had a Water Board Kiosk which catered for the whole Biwi since population was small.
"Now we have more people but we still have a single Kiosk which was built in 1980s," Limbalire pointed out.
He added that they tried to seek clarification from Lilongwe Water Board when their lines were disconnected but all they got were unclear and confusing explanations from the officials.
Commenting on the issue, one of residents, Martha Luhanga said they feel like being sidelined and thrown out in their own country because of subjections they are meeting with, as far as potable water is concerned.
"Sometimes we buy water from neighbors but the charges are high. We pay MK150 for a bucket that goes at MK50 in Kiosks. So we would really appreciate it, if Lilongwe Water Board built one or two more Kiosks.
"On top of that, we ask to be given a chance to settle our bills in installments because the amount is too much to settle at once," Luhanga said.
In response to a questionnaire that Malawi News Agency reporter sent, Lilongwe Water Board assistant Public Relations Officer, Maurice Nkawihe refuted that there is prolonged water problem at Biwi.
"We disconnected water to customers who have outstanding bills and it is the obligation of every customer to pay their bills from time to time. From time to time, we run campaigns to sensitize customers on the importance of paying bills on time," Nkawihe clarified.
Nkawihe added that customers are urged to seek clarification if they are not convinced with their bills by visiting their offices or calling their line on 253 for free and will be assisted accordingly.
(Visited 6 times, 1 visits today)
Subscribe to our Youtube Channel :
Follow Us on Instagram