Deep beneath people's love for arts, their fragile patience is slowly marching over to the hub of poetry. And soon skilled creatures, armed with titanic meals for eardrums and eyes will rise to the show where everyone's senses are to be driven through to the final whistle of their anticipation.
Such is an experience Blantyre poetry audiences are salivating to have, tomorrow Wednesday, 28 November at KwaHaraba Art Gallery and Café.
One of the co-founders of the Vilipanganga Poetry Movement (VPM), Paul Sezzie says they have organized a poetry event to mark the end of the 2018 calendar.
"All is set for the tomorrow's event dubbed "Expression Conversation" which is taking place at KwaHaraba Art Gallery and Café, opposite Chibisa house in Blantyre starting from 18:00 up to 20:00 hours in the evening. This show is meant to examine, comment on and make a decisive call to address all the burning issues that have happened all year round. Poets will express themselves and ignite a real conversation on things that are affecting the youth and the country at large.
Dr. Q Malewezi is the headline act of the event and will share the stage performances with poetic queens Leme and Sumeya; the hard hitting Rabie Kondowe, the versatile Tawonga Taddja Nkhonjera, the multifaceted Yankho Seunda, William Shumba, Ian, Chifundo, Wati, and many more. The event will also have interludes of acoustic music performed live by Mzati," explains Paul Sezzie.
Sezzie adds: "Poetry is a family entertainment. Parents must bring their wards to experience poetry. Our vision is to be the axis of quality spoken word poetry and performance. Poets entertain. Poets help change the world for the better by speaking against the social- economic and political ills in our society and poets network and share opportunities and information on the newest trends in poetry across the world."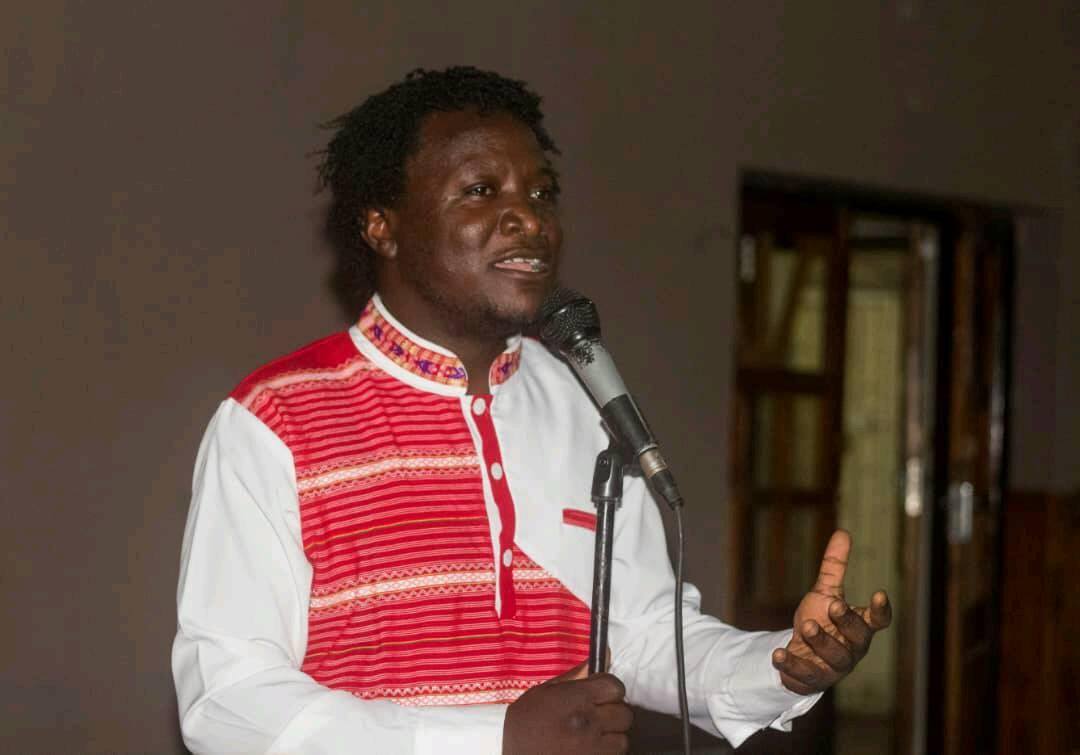 The name Vilipanganga came about after wide consultations among the membership of the movement. The word 'Vilipanganga' is Tumbuka which literally and denotatively means 'Zili pa Chifuwa' in Chichewa; and 'They are on the Chest' in English. Biologically, the chest holds the heart in a human being.
The heart is a seat of all emotions where love, anger, anxiety and the like reside. And so, by connotation, the word Vilipanganga as used in Tumbuka implies a situation where someone has so much on his heart, on his chest to let off, so much in terms of issues or matters that they have to say. It is said, from the abundance of the heart the mouth speaks. Poets have lots of issues to say, to express, and to bring out of their hearts, out of their chests.
Vilipanganga Poetry Movement (VPM) was co founded by Paul Sezzie and Yankho Seunda and had its very first Open Mic Session at KwaHaraba Art Gallery & Café on 6 August, 2016. Since then Open Mic Sessions happen every Wednesday of the week and have attracted veteran and budding poets from the southern, central and northern Malawi as well as international poets from Germany, Bahamas, Holland, England, South Africa and Zimbabwe to mention but a few.
Since its inception Vilipanganga poets have performed at international stages including Lake of Stars, Tumaini Festival, and Blantyre Arts festival and other corporate events.
(Visited 90 times, 1 visits today)