Young Revolutionary leader Pemphero Mphande who led the fight against Indian imperialist to erect the statue of Mahatma Gandhi in Blantyre on Friday, 8th February submitted his nomination papers to contest as an MP for Blantyre City South under Umodzi Party.
The development came barely two days after Umodzi Party (UP) President Professor John Chisi also presented his presidential nomination papers to the Malawi Electoral Commission (MEC) at Comesa Hall in Blantyre.

Mphande who is also the National Youth Director of Umodzi party said he is running because he wants to create local jobs and businesses.
"I have a two point manifesto; one, to create jobs for the less privileged and young people and and two, to create small to medium scale local businesses," said Mphande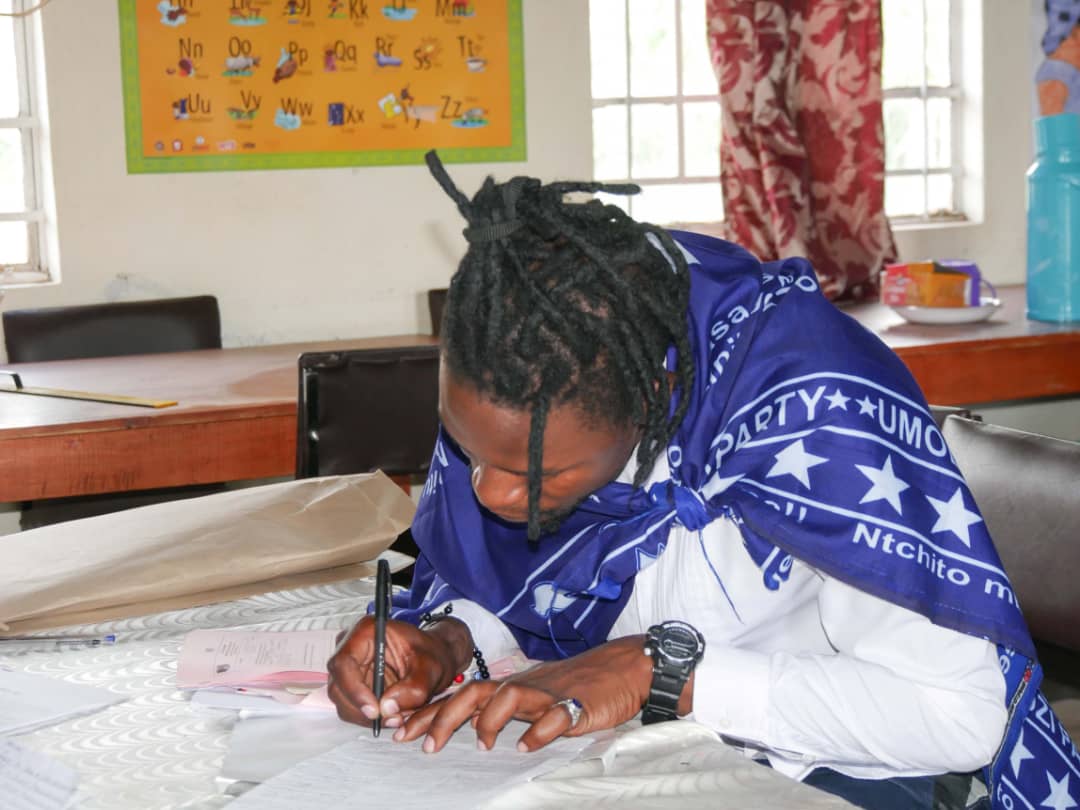 He added: "My manifesto is that short in the number of ideas but it is bigger because it tackles an issue our politics either neglects or deliberately chooses to leave it; empowering the individual. If we empower people to earn, they are empowered to make better decisions about their lives. They can stay healthy. They can buy their own fertiliser. They can pay tax- when you give them a job, you solve many problems!
"I am a strong member of Umodzi Party because our Slogan is "Ntchito Mbwee". It is a jobs party. And I'm pleased to announce that I will be representing Umodzi Party in Blantyre City South."

Mphande said he is contesting as an MPin Blantyre City South to fight for a better Malawi.
"To me, winning or losing doesn't matter in the end. What matters is that i must champion the fight for a better Malawi, that i must inspire hope, that I must be part of those that would like to offer a solution," he added.
Meanwhile Mphande has hailed Chisi and his relatives for the support rendered to him.
(Visited 15 times, 1 visits today)
Subscribe to our Youtube Channel :
Follow Us on Instagram