A two-month-old baby has been allegedly murdered by his parents, who were upset that they couldn't have sex because he was awake.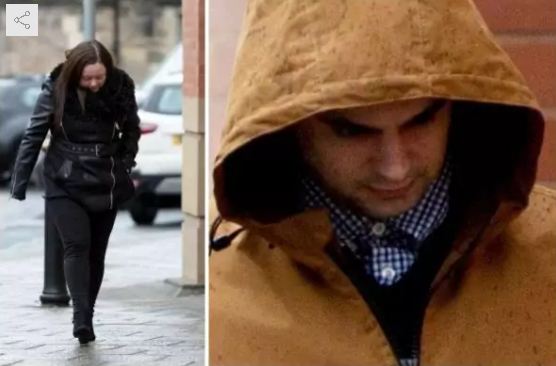 The parents, 26-year-old Luke Morgan, and 22-year-old Emma Cole, are accused of killing their baby, identified as, Tyler Morgan and causing him three broken ribs after being heard arguing at their flat in April 2014.

Neighbors said; 'Luke Morgan was angry because he wanted to have sex with Miss Cole and had been prevented by Tyler being up.'
Jurors at Stafford Crown Court heard that after Tyler collapsed, there was a "significant" delay in contacting the emergency services.
Morgan and Cole both deny murder, manslaughter, causing or allowing Tyler's death, and child cruelty.
But during the case against the couple, prosecutor Andrew Smith QC showed jurors a picture of an injury to Tyler's right forearm which pathologists said resembled a human bite mark.

Mr Smith told the jury: 'At 2.42am on the 29th of April 2014, Emma Cole dialed 999 to send an ambulance to her home address.'
Tyler Morgan, the nine-week-old son of the defendants, had collapsed before the call was made.