NIGERIA – At least 50 people were burnt beyond recognition in early hours of yesterday (July 01, 2019) when an oil tanker exploded at Ahumbe close to Aliade, the headquarters of Gwer East Local Government in Benue State, according to social media reports.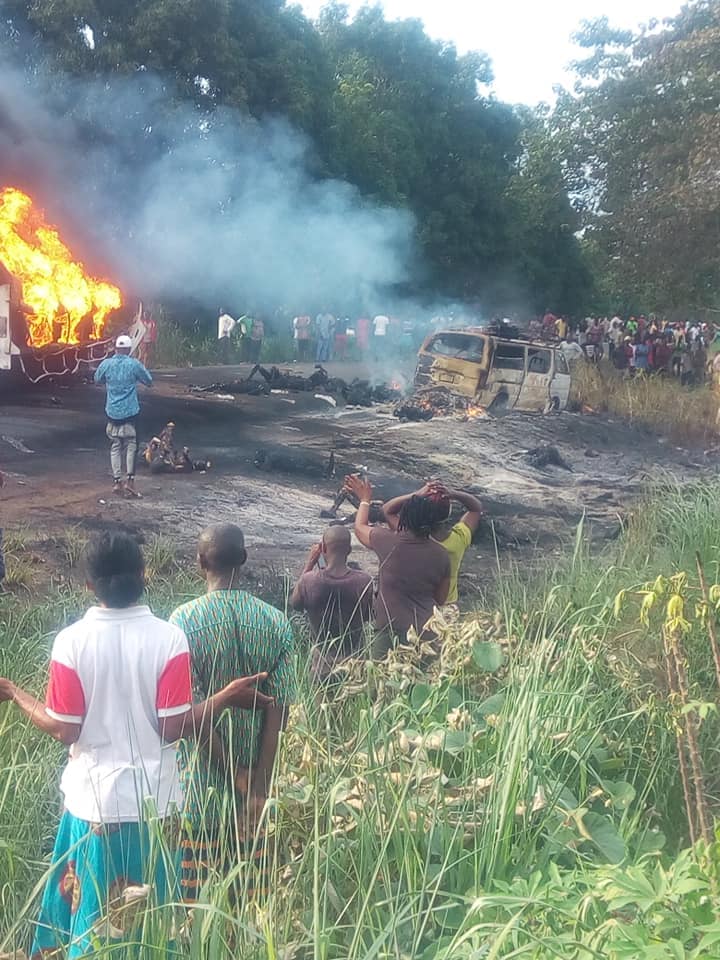 A witness who simply identified himself as Aondowase told me that many people died in the accident.
"After the petrol tanker fell, some persons went there trying to scoop petrol before the tanker exploded," he said.
It was gathered that properties such as cars and bikes within the environment were caught in the fire.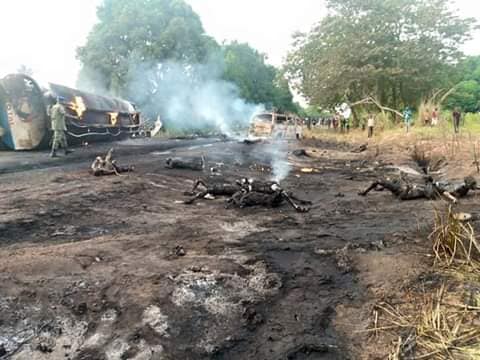 Meanwhile, neither the fire service nor road safety personnel was seen at the scene as at the time of this report.
A social media guru Ukeyima W. UKmoni took to his Facebook account and dispatched what happened;
''A tanker fully loaded with PMS coming from Aliade, Gwer east Local Government of Benue State, just had accident this afternoon and villagers went around to scoop fuel, in the process it exploded and burnt many to death.''
''According to what I heard, some passengers where caught off, Check your loved ones also traveling that route.'' He concluded.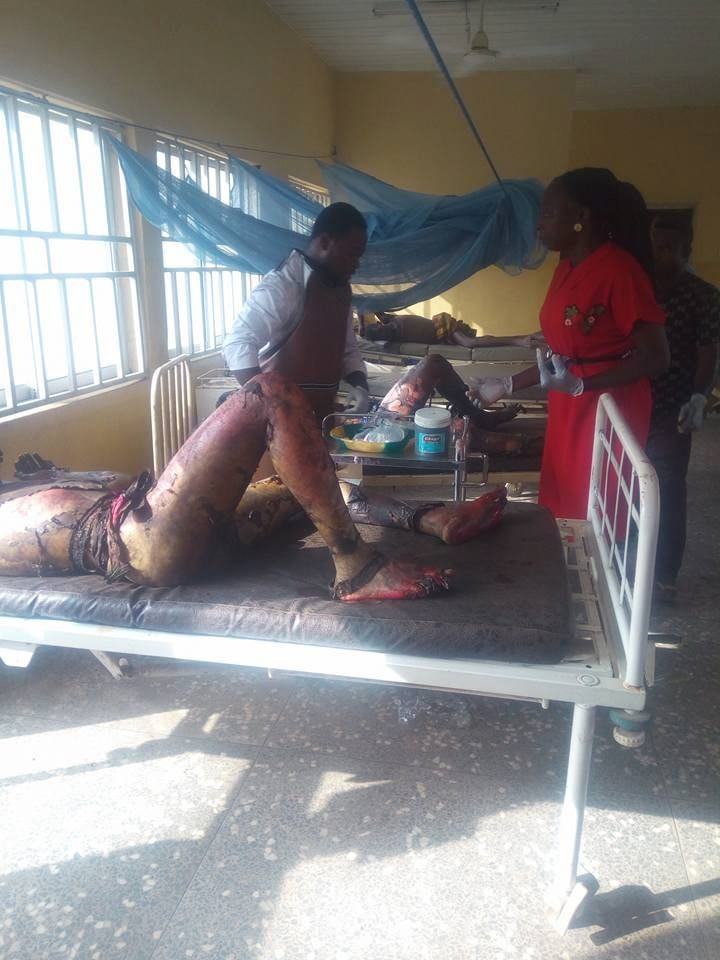 A concern citizen who resides within Benue State Akosu Jethro sympathized with those involved in the accident thus ''Very unfortunate. It is never safe been around any fuel spill especially after an accident when the car is heated, the road is hot. It is never safe. We should learn from our mistakes. This have happened on numerous occasions and lives lost but we don't learn. I pray for the lives of all those involved''
I gathered that those affected who are still alive are receiving treatment at undisclosed hospital within the town.
At the point of filing this report, over 50 souls were lost.
(Visited 13 times, 1 visits today)
Subscribe to our Youtube Channel :
Follow our Instagram