The Department of Disaster Management Affairs (DoDMA) has provided assorted relief items to a Balaka family that lost nine of its members to an accident in Machinga District.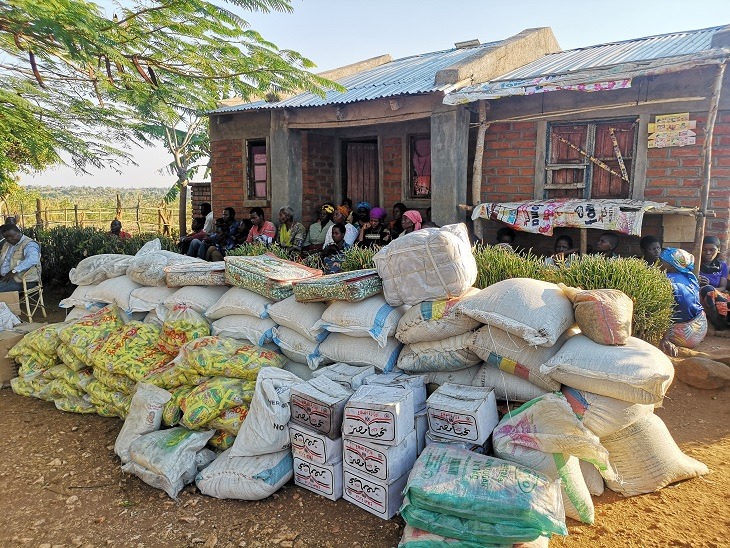 The provision of the relief items, which include 36 bags of maize, 30 bags of soya pieces, three bales of sugar, beans, salt, duvets and dried fish comes barely two days after Government provided financial support to the bereaved family to cushion the expenses incurred during the funeral ceremony.
DoDMA's Director of Disaster Response and Recovery Harris Kachale said the department has also responded to a call for relief assistance made by communities in Bauleni Village during the provision of moral and financial support to the bereaved family.
'ÄúAs you may recall, Vice President and Minister responsible for Disaster Management Affairs, the Right Honourable Everton Herbert Chimulirenji presided over the provision of financial and moral support to the bereaved family on Monday and he directed that we provide relief aid to the family as well as the surrounding communities following a plea by Group Village Dailesi that the whole area was food insecure and in dire need of aid,'ÄĚ said Kachale, adding that Government has provided relief food to over a thousand families.
A representative of the bereaved family Gogo Kasongo Kayera thanked Government for the gesture.
'ÄúI do not know how best I can extend my words of appreciation and thanks to Government for the gesture. As a family, we are very grateful,'ÄĚ said Kayera.
(Visited 4 times, 1 visits today)
Subscribe to our Youtube Channel :
Follow Us on Instagram