Two South Africans were killed on Saturday night after their plane crashed in Tanzania's western region of Tabora, the country's aviation watchdog said on Sunday.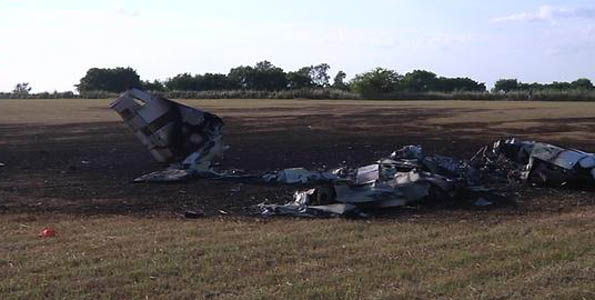 Hamza Johari, the director general of the Tanzania Civil Aviation Authority (TCAA), said in a statement that the pilot and one crew of the the light plane SLG4 were killed when the plane crashed after it took off from Tabora airport to Lilongwe International Airport in Malawi.
"The plane crashed on Saturday night at Igugwa village in Sikonge district," said the statement, adding that the crash was caused by a defective engine.
The TCAA statement identified the victims as Desmond Roy Werner and Werner Fredrick Froneman.
The statement said the pilot of the fateful light plane reported to the Julius Nyerere International Airport control tower about the problematic engine.
"Shortly after the pilot had reported about the defective engine, the plane lost communication," said the statement.
(Visited 7 times, 1 visits today)
Subscribe to our Youtube Channel :
Follow our Instagram