The latest development is that a grouping calling itself Anti-Quota System Movement has asked government to provide them with raw data of Standard Eight results.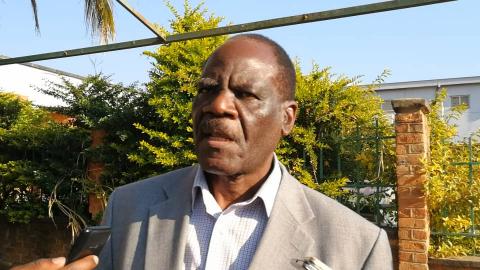 The grouping made the demand in Lilongwe during a dialogue meeting with the Minister of Education, Science and Technology, William Susuwele-Banda.
Both Susuwele Banda and the movement's general secretary, Dan Msowoya confirmed the matter in separate interviews.
But the minister says he advised the grouping to send a written request to Malawi National Examinations Board (Maneb), custodians of the said document.
"Yes we had a meeting and it was a good one to the extent that we agreed that we will constitute a committee that will look at some of the procedures if we have to strengthen the process. No! The raw data is with Malawi National Examinations Board not the Minister of Education, Science and Technology. So they were advised to write to the board and see how the board will handle that request," Susuwele Banda says.
Msowoya, on the other hand, says although the minister was very understanding during the meeting but they are still not satisfied with the government's explanation on the matter. He says they now want to see for themselves the raw data of how the students were selected to public secondary schools.
"We met with the minister and we came up with several demands which must be communicated to him in writing and he should have the copy by Wednesday. But during the meeting we managed to discuss a number of issues including the demand to have an access to actual data used in selecting the Form One students into public secondary schools.
Meanwhile the grouping which is chaired by Moses Mkandawire has announced plans to hold demonstrations on September 12 this year in all districts in the Northern Region.
According to Mkandawire, the demonstrations will give a platform to parents and guardians to present their petition to their respective district education authorities regarding their children's opportunities to get an education.
"They were supposed to be on 5th September but because of certain logistical problems we have shifted them to September 12. We have planned that they should happen in all districts in the Northern Region because they are meant for parents and guardians to show their displeasure with the selection of the students to start Form One in public schools. So they want to demonstrate simply to present their case while as the group we are engaging the authorities directly, " Mkandawire said.
The Anti-Quota System Movement suspects that government applied quota system in the selection of learners into public secondary schools. but government denies this saying it employed three factors of proximity, economic status and merit.
(Visited 6 times, 1 visits today)
Subscribe to our Youtube Channel :
Follow our Instagram