While addressing hundreds of people during the Umkhosi weLembe, in KwaDukuza, Durban, on Tuesday, King Goodwill Zwelithini said the best punishment for rapists would be to chop off their manhood using a knife.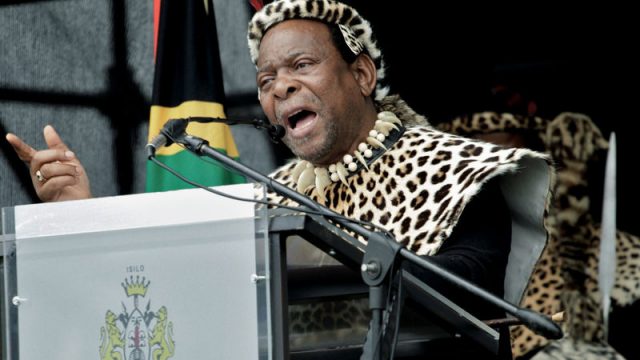 However, gender-based violence activists have rejected this form of punishment.
The King said he believed that if a man had been found to have raped, they should have their manhood castrated by other men.
'ÄúThis would end this thing (rape),'ÄĚ said the King.
'ÄúThis should be done in a way that would show the world that the Zulu nation does not tolerate this shame.'ÄĚ
He added that it was concerning that even though SA had the highest rape rate in the world, only 4% of such crimes were prosecuted.
'ÄúWhy such a small percentage,?'ÄĚ he asked.
'ÄúThis means that people are not being prosecuted. This means there is something wrong somewhere in our country or in the leadership.'ÄĚ
He continued: 'ÄúSince we do circumcision, this time we have to go beyond (in cutting). We should do this as part of honouring King Shaka who made the laws, the nation and respect. We should restore respect.'ÄĚ
Sonke Gender Justice'Äôs community education and mobilisation unit manager, Nonhlanhla Skosana, said leaders needed to be 'Äúvery sensitive'ÄĚ when addressing the escalating issue of femicides and rape.
"They should be aligned to our constitution as we need to function under the human rights framework.
'ÄúSo injuring people or taking violent action against perpetrators would never solve the issue,'ÄĚ explained Skosana.
(Visited 10 times, 1 visits today)
Subscribe to our Youtube Channel :
Follow Us on Instagram