US police have confirmed a man has been arrested after he robbed a bank to pay for his wedding venue and ring, the day before he was meant to get married.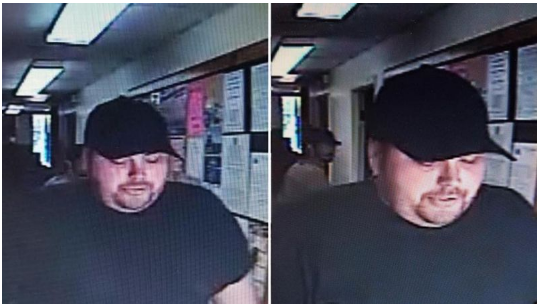 On October 4, the Trinity County Sheriff released an alert warning the public of a 'suspect at large' and explained the Citizens State Bank in Groveton, Texas was robbed at about 11.30am that day.
Photos of the suspect were circulated on social media: "We want this guy today, so please help!" the sheriff's office wrote on Facebook.
Later on Friday, Trinity County Sheriff Woody Wallace announce a suspect, Heath Edward Bumpous, was in custody and a few moments later the sheriff went live on Facebook to announce details of the robbery.
According to Sheriff Wallace, who gave a video update on Facebook, the suspect "demanded money" from the teller at the bank and suggested he had a gun.
Sheriff Wallace then went on to explain how Bumpous ended up in police custody.
"His fiancĂ©e who he was supposed to marry tomorrow was able to get in touch with him on the phone when she saw our post on Facebook – she knew it was him," Sheriff Wallace said.
"She contacted him and asked him if he robbed a bank."
Eventually, his fiancée told Bumpous she knew it was him and she reportedly told him to turn himself in.
Bumpous later turned himself in the hands of police.
(Visited 6 times, 1 visits today)
Subscribe to our Youtube Channel :
Follow our Instagram