The organisers of the WESM Arts Fest, which took place in June in Lilongwe, have announced that the event will return this weekend as Art in the Park, from Friday 8 to Sunday 10 November.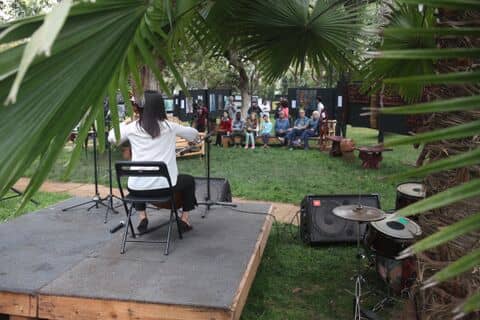 The Wildlife and Environmental Society of Malawi (WESM) has been dedicated to protecting
Malawi's remarkable diversity of animals and habitats for over 70 years. For about 10 years until 2012, WESM presented a visual arts exhibition, showcasing the finest of Malawi's artistic talent.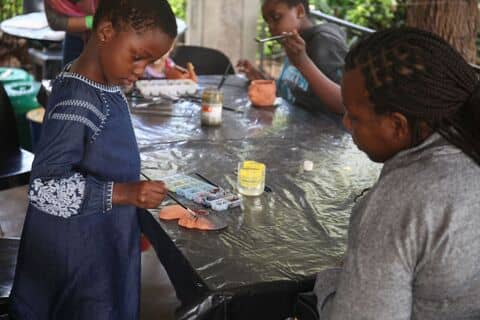 After a 7-year hiatus, the WESM Arts Fest returned to Four Seasons on 21 – 23 June, 2019.
"We are very pleased that the festival is back," Director of Arts at the Ministry of Youth, Sports, and Culture, Humphrey Mpondaminga said in a statement.
"We are particularly grateful to have a unique event showcasing talent in the visual arts. We greatly look forward to the continued presentation of this event as Art in the Park," Mpondaminga said.
Nick Hall, the Chair of WESM's Lilongwe branch, said: "The annual art festival had been greatly missed by artists and by so many of Lilongwe's residents. So when artists and the Four Seasons team expressed interest in reviving the event, WESM was delighted. We have been particularly pleased by positive feedback from the 300 people who attended the event in June, and expect double that number this weekend."
"The exhibition was so wonderful for those of us who are lovers of the arts. It was a perfectly beautiful venue for such an event," said one of the attendees of the June edition.
Jimmy Malinga, an artist and one of the organisers, was also pleased with the response from artists. "We had hundreds of artworks on display, with almost all of the artists making sales," he said.
"It's been a wonderful platform for artists and art lovers, in a truly beautiful, natural setting."
"I am speechless," said Austin Matache, one of the exhibiting artists. "What this event has done has helped us artists a lot. We are really looking forward to the next one."
The event is supported by the European Union, House of Basse'iah, Ufulu Gardens, and
Sunny Money.
Art in the Park will feature performances from the likes of George Kalukusha, Madalitso Band, Sesory, Rebecca Mwalwenje, and Neil Nayar.
Throughout the Saturday, participatory workshops for all the family include mobile making,
pottery, painting, a photo walk, and many more.
"We're excited to continue showcasing Malawi's incredible and diverse artistic talent, connecting artists to buyers, and providing a platform for emerging talent," said festival producer Pádraic MacOireachtaigh.
"By creating a curated opportunity for artists to sell their work, people can discover new voices in our art scene, while artists connect and collaborate."
By inviting diplomats and government buyers, Art in the Park hopes to take Malawian art onto the global stage as well as bringing more art into local public spaces and people's houses.
"The preservation of our environment and the pursuit of design and creative excellence are some of our core values so this event was a perfect fit for what we stand for at Four Season Nursery," said Four Seasons Managing Director, David Witte.
"There is so much talent in Malawi and not enough venues for artists to showcase their work. We're really excited about the opportunities this event will continue to provide."
Subscribe to our Youtube Channel: