Popular American rapper T.I. broke the internet last week when he revealed that he takes his daughter to hospital every six months to check if she is still maintaining her virginity.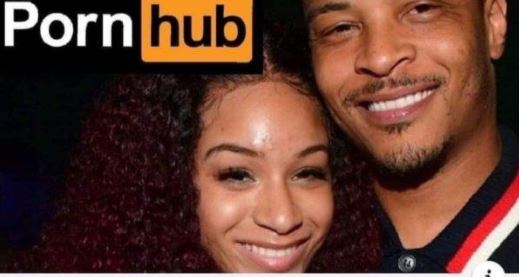 Following the revelations last week, a popular porn site Pornhub has come out in open to offer TI's daughter Deyjah Imani Harris a sum of $1 million on condition that she should lose her virginity in a video which will also be uploaded on the website.
However, there is doubt if she will accept this offer, but the level of disrespect given to T.I. by PornHub.com is interesting.
Meanwhile, there are hopes that the rapper will soon respond to what the Porn site has offered his daughter.
(Visited 20 times, 1 visits today)
Subscribe to our Youtube Channel :
Follow our Instagram