By Newton Kalua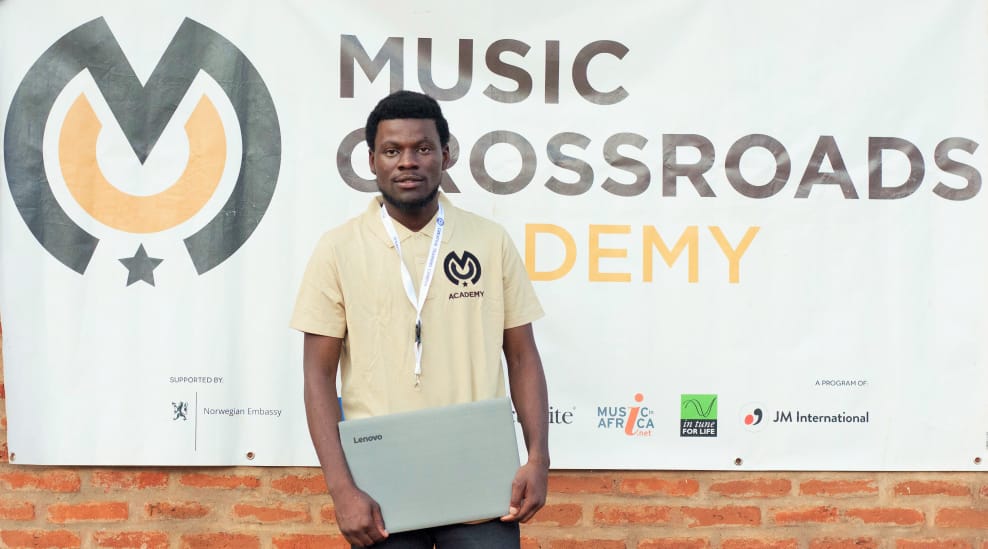 Gondwe: I will work extra hard
Music Crossroads Academy Malawi student, Chisomo Gondwe, went away with a brand new Lenovo laptop after emerging the best performer at the Directors' Merit Awards (DMA) held on Friday, 29th November, 2019 at the academy's main stage.
The awards in which student bands compete for take place every four months and Gondwe, a bass guitarist student, played for the African Stars Band which had eight members.
Although his band came second, he was spotted as the best for the DMA after rising steadily considering that in the previous one, he came second.
Expressing his gratitude after winning the award Gondwe said 'ÄúIt feels great, it is something I did not expect, and seeing how best my fellow students from different bands performed I never thought I would be picked. So yes it feels great and the prize will motivate me so much because it will always remind me to work extra hard.'ÄĚ
He also commended the great work by teachers at the academy in his overall success, saying: 'ÄúI am so glad to have the Music Crossroads teachers in my life, they are really great teachers and am learning a lot from them. They are like family, they teach and encourage you at the same time. Honestly, I feel like I am home here.'ÄĚ
He was also given a Music Crossroads branded golf shirt and other merchandize.
Meanwhile, the Overtone Band, are the winners of the November, DMA, with a cash prize of MK 100, 000 and Music Crossroads branded pens.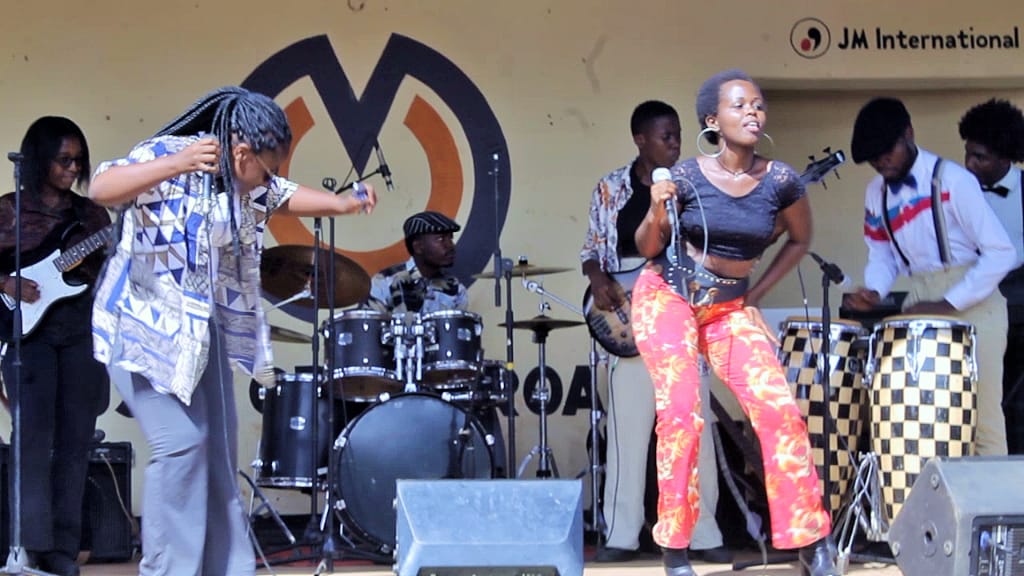 Overtone Band on stage
Overtone Band topped The African Stars, Focus, Achina Zembani and Mafumu Band to the prize money.
Representing the group winners, Maggie Mkandawire, was upbeat and said winning the award will not keep them at the comfort zone, but rather propel them to greater heights.
'ÄúIt is so motivating and it will make us (students) have an extra advantage on how we can be performers and professional musicians at the same time working as a team,'ÄĚ she said.
To those who did not win any prize at the DMA, Mkandawire said: 'ÄúMy advice to them is to always remember that this is a learning process and we should keep on practicing hard and enjoy what we are doing, and all of this requires patience and determination.'ÄĚ
This was the fifth session of the competition since it was introduced in 2017.
Eric Mwalwanda, Head of Pedagogy at the academy was full of praise on the students'Äô performance: 'ÄúThey are improving. The DMA performance drew much positives in their progress, especially their main instrument performance was great. We were able to see them utilize what they are taught in class.'ÄĚ
Lynne Mussah, also a teacher at the academy, conquered with Mwalwanda, saying: 'Äúthis has been the best DMA to me and I just want to encourage all the students to work extra hard as there is no shortcut to success.'ÄĚ
The Head of Pedagogy also appealed to companies and institutions to partner with Music Crossroads Academy to offer bigger prizes to the winners on DMA in order to motivate the students as they nurture professionals in the industry.
Objectives of DMA include: promoting creativity among students in the academy; motivating them to take their studies seriously; improving individual prowess on playing their main instruments; challenging students from their comfort zones and offering a platform for the public to be involved in the learning and training process at the academy.
Music Crossroads is a programme of Jeunessses Musicales International.
(Visited 6 times, 1 visits today)
Subscribe to our Youtube Channel :
Follow our Instagram