Two survivors have been found alive two days after a six-storey building collapsed in the Kenyan capital, Nairobi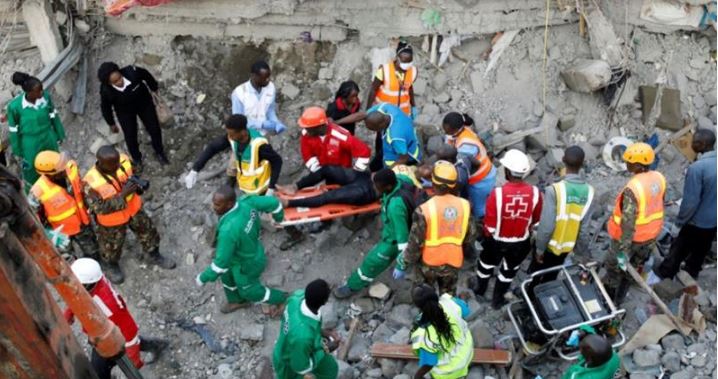 Authorities said the building collapse on Friday killed at least five people, injured 31 others and left 24 more missing. When the two survivors were found Sunday morning, a crowd of onlookers burst into cheers and claps.
Nairobi Police Chief Philip Ndolo said the rescue of a man and a woman had invigorated emergency workers with hopes of finding other survivors. He said the two were in stable condition in a hospital.
"Given we have rescued two people two days after the incident, we hope to find more survivors. Remember there is more than 20 people missing," he said.
Ndolo said the heavy rains that Kenya was experiencing, more than 300 percent above normal, were slowing the rescue operation.
It was not immediately clear what caused the building, which the Red Cross said housed 22 families, to collapse.
Subscribe to our Youtube Channel: