Out of the meeting held between President Peter Mutharika and the quasi-religious body Public Affairs Committee (PAC) has been seen agreeing on resolutions that will help the country to maintain peace as the ruling over the elections case is still in oven.
The meeting was held yesterday at Kamuzu Palace in Lilongwe.
Commenting on the matter Presidential Press secretary Mgeme Kalirani said among other resolutions Mutharika and PAC have agreed on are that all the parties involved in the election case should prepare their followers to accept whatever court outcome.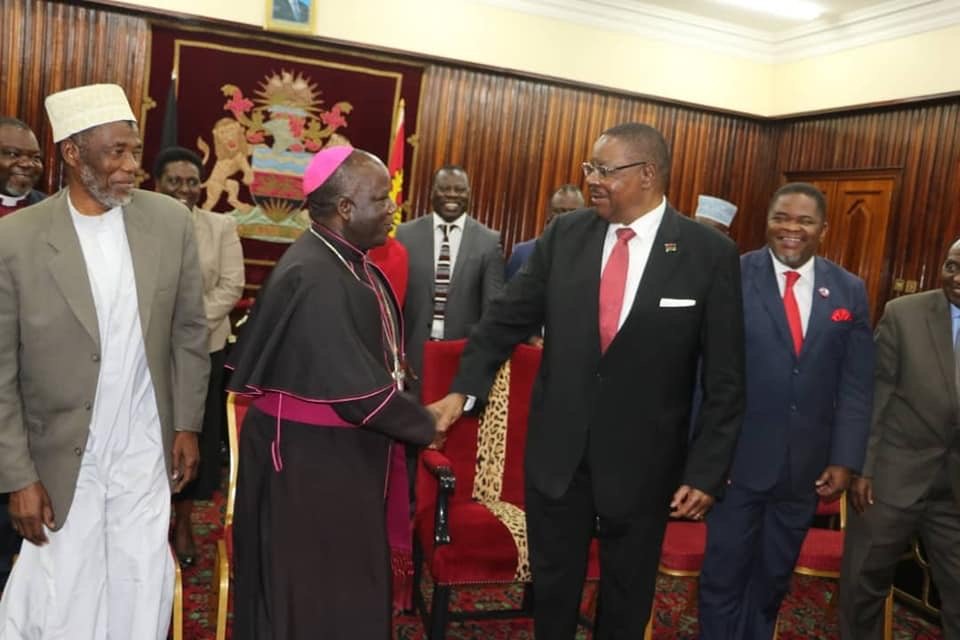 He added that the to parties also agreed that all stakeholders should preach peace as the country awaits the court ruling.
According to Kalirani, Mutharika has asked PAC to re-engage with United Transformation Movement (UTM), Malawi Congress Party (MCP) and the Human Rights Defenders Coalition (HRDC) to clarify on some issues.
Aftermath of May 21 tripartite elections the country has been experiencing waves of protests main reason being not agreeing to the outcome of the polls hence some stakeholders calling for Malawi Electoral Commission (MEC) chairperson Jane Ansah to step out.
The quasi-religious body has been engaging all the concerned parties including citizens to maintain peace as the matter is still in court.
Hearing of the case has since been concluded.
(Visited 11 times, 1 visits today)
Subscribe to our Youtube Channel :
Follow Us on Instagram