A lot of men are victims of artificial beauty of women generated by make ups they (women) are wearing.
This Nigerian man has not been spared as he is left speechless when he was given a chance to see his girlfriend's natural hair.
In his explanation as he is filing a complaint to Joro Olumofin, a relationship adviser and blogger said his girlfriend is likened to his grandmother.
The man went on claiming that his girlfriend has bald which makes her to look terrible and unappealing to him.
This immediately made him lose any sexual interest in her, as his bedroom gun can no longer rise to function as it used to be before the incident happened.
Read his story below>>>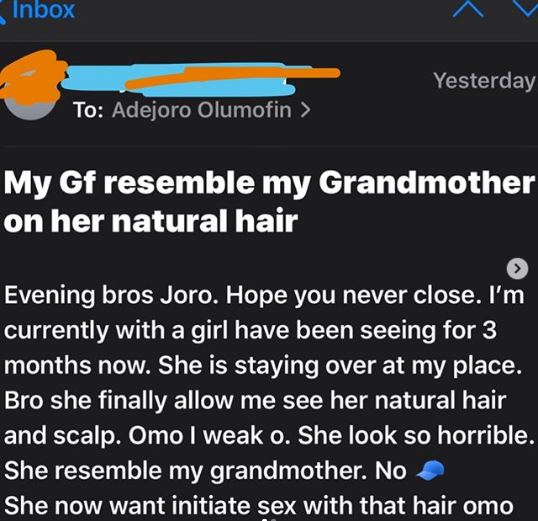 (Visited 9 times, 1 visits today)
Subscribe to our Youtube Channel :
Follow our Instagram