By Robert Kumwenda
As over three million Malawians are at risk of facing hunger, one of the country's renowned relief aid organization Malawi Relief Fund UK says it will continue helping those that are in need of relief aid.
Country Coordinator for the organization Yakub Adam Valli said their goal is to empower those that are poor to be self-reliant.
He said they have already started distributing food packs to those that have been affected by hunger in Zomba, Mangochi, Namwera, Chiradzulu, Salima, Nkhota-kota, Kasungu and Thyolo just to mention a few.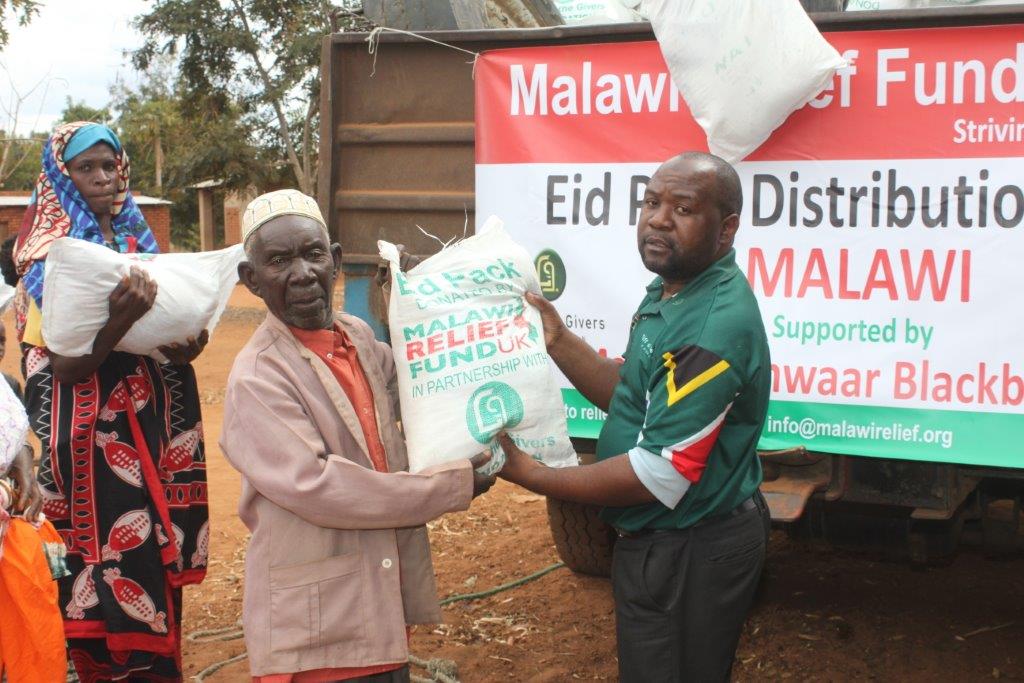 Valii said since when over fifteen districts were affected by floods in the year 2015 they organization has built 1,200 houses in different areas under the shelter project.
"We want to eliminate poverty for the country to develop and we are also providing TALHA scholarships to needy Malawians to a tune of 900 million kwacha through Islamic Zakat Fund (IZF). We are also running a vocational Training Centre in Maone as well as sponsoring 100 teachers at Maryam Girls Teachet Training College in Mangochi from poor families for 400 pounds per annum," he said.
The Malawi Relief Fund UK Country Coordinator said they also distribute bicycles to the less privileged as one way of easing mobility challenges especially in the rural areas adding that they also dill boreholes to make access to safe drinking water and provide sewing machines to empower those that are poor.
"Our team has continued to develop innovative programmes responding to the local needs and striving to alleviate poverty. We have also sustained our capital development programmes building new homes, water wells and community hubs to support local communities," he said.
He said with limited resources it is difficult to reach out to all those who are affected and in need of immediate help and relief.
Valli further said their objective is improve access to education, healthcare, clean water and improving living conditions and to relieve poverty by building capacity to improve livelihood opportunities and sustainability.
The organization started as Shukran orphanage in Zomba in 2009 under their flagship project providing caring and supporting living environment for children where it was closed down until Malawi Relief Fund UK took over and started working in all regions up to date.
He said that they are striving to relive poverty among the rural households so as to make sure that they become self-reliant.
The organization is a charity organization registered both in Malawi through the Non-Governmental Organization (NGO) Board CONGOMA and as well as in UK.
Malawi still remains one of the poorest countries ranking 173rd out of 182 countries, with 80% living in rural areas and relying on small scale household farming.75% of Malawians live on less than one dollar per day. Only 9% of the population have access to electricity; one in every five children die before they reach the age of five.
(Visited 60 times, 1 visits today)